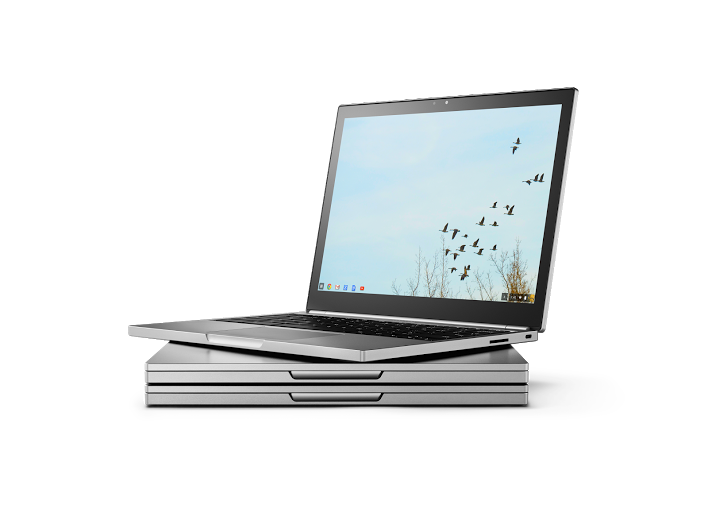 Remember back in 2013 when Google announced their original Chromebook Pixel? At $1299, it was more than three to four times the cost of the average Chromebook. It offered impressive performance and features that made it much more like the ultrabooks on the market at the time but restricted to the Chrome OS. Needless to say, consumers did not think much of it and it primarily was something that Chrome developers may have used. Just last week, Google announced a new Chromebook Pixel model to replace the original. At first glance, it looks nearly identical to the original model but there are some pretty significant changes. Is this now a premium Chromebook that users should consider over a traditional laptop? Continue reading →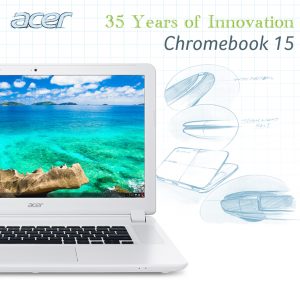 Prior to this official opening of CES, Acer announced plans to release a new , the first Chromebook to feature a 15.6-inch laptop display. This is fairly significant news for several reasons. First, it is showing that the sales of Chromebooks have been quite good and that companies like Acer are trying to diversify their products. Second, companies are willing to take risks again which has been a bit of a problem that last few years with various sales of technology slipping. But is making a larger 15-inch Chromebook the right answer? Continue reading →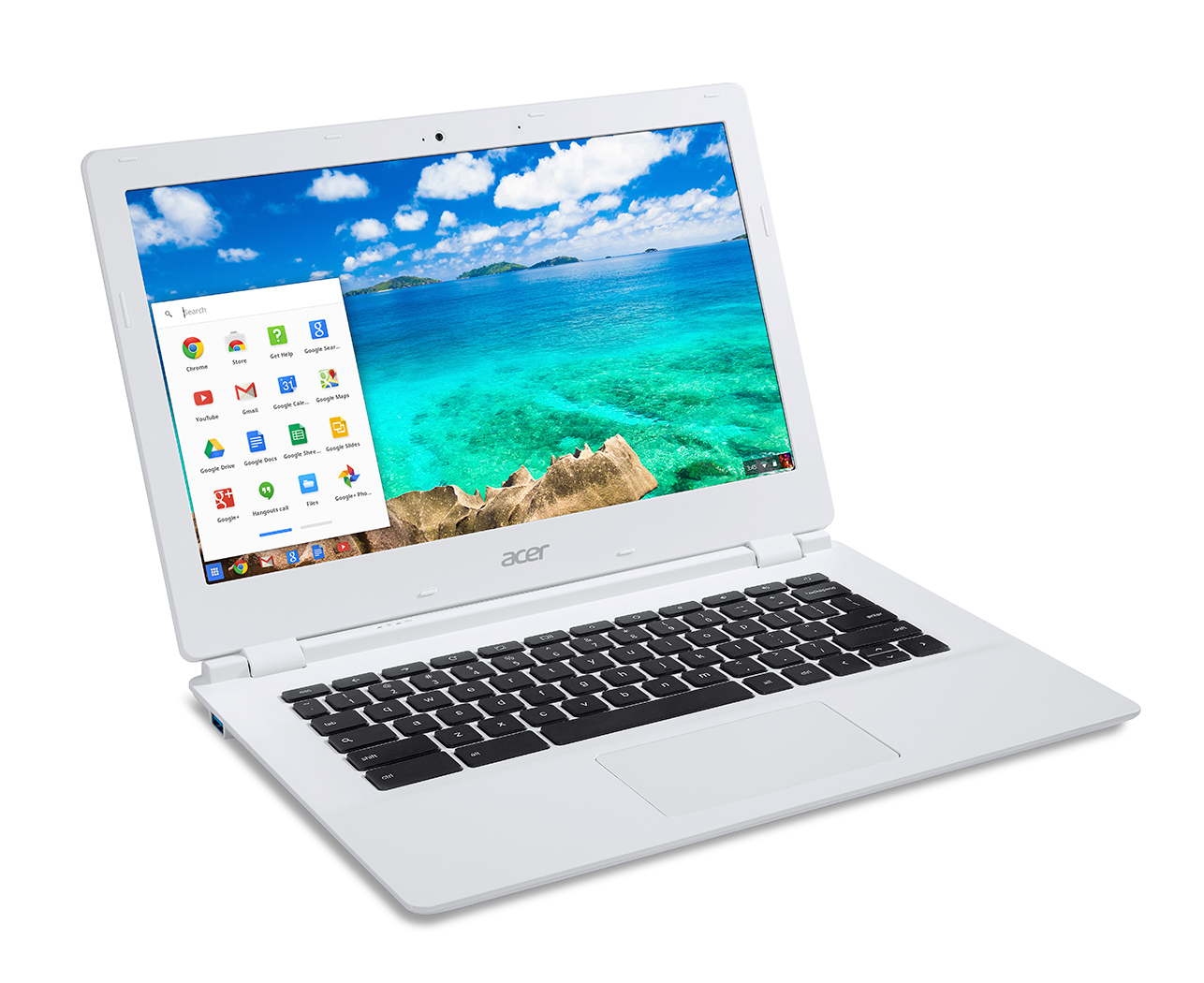 There seems to be a rush in the Chromebook market as all the previously announced models with the Intel Core i3 processors are finally coming in. The majority of them are simply reworking of previous models with the Intel Celeron processors swapped out for the new Core i3. Acer and NVIDIA though announced a new 13-inch Chromebook that is very different thanks to the new NVIDIA Tegra K1 processor that has only been seen so far in the NVIDIA Shield Tablet. This looks to bring some big changes to the Chromebook market. Continue reading →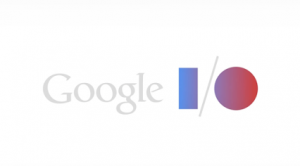 Today kicks off the Google I/O conference where they announce to developers upcoming software and products. This year's conference was a major event because they announced a huge number of items. Based upon what they announced, Google wants to basically get into every aspect of your digital life. In essence, they are trying to tie just about anything into their Android operating system which is used by the majority of smartphones on the market.
New Version Of Android Coming
The main purpose of the Google I/O conference is to highlight the next version of Android, dubbed Android L at this point. This looks to be a major redesign of the interface that also introduces a whole ton of new features that tie into other announcements at the conference. In terms of appearance, it is going to have a more flat design to try and bring together smartphones and tablets into a more unified experience. Graphics support and performance are both being improved which is pretty much expected in just about any update. In addition to these, Google is introducing better ways for developers to try and improve battery life and also introducing a new battery saver mode to help extend running times.
There are no official products announced at this time that will be using the new Android L operating system but the first products should reach market sometime this fall. It should also be noted that this OS is going to be used for a wider variety of applications than just smartphones and tablets. Continue reading →
complained about in the past
. Finally it looks like someone is listening as the larger of Samsung's new Chromebook 2 laptops comes with a 1920×1080 display. With a price tag of just $400 it is certainly much more affordable than the which was priced like a premium ultrabook. Of course most people are commenting on the faux leather finish of it but the screen is much more important in my opinion. Find out more about Samsung's latest Chromebook offerings.
Continue reading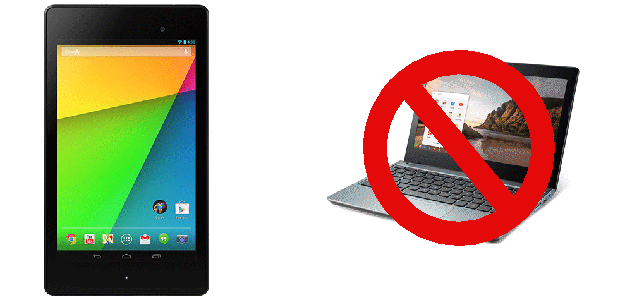 Chromebooks have become extremely popular lately. They may be capturing a fifth of all laptop sales but their total numbers still fall well short of the tablet market. Both types of device offer low cost of entry and portability. Interestingly, Google is the primary company that developed the Chrome and Android operating systems that power the majority of these devices. I'm often asked which of the two platforms is better. My answer to people is that if I had to choose between Android tablet vs Chromebook, I would pick the Android tablet. Now let me explain a bit more on why I think Android is the better choice… Continue reading →
According to the latest , out of all the computing products this year, Chromebooks experienced the largest amount of growth. What was once thought of as a minor competitor for the laptop ended up accounting for roughly one out of every five notebooks sold in 2013. The previous year it barely even registered in terms of sales. So why on earth are these devices so popular?

This is rather surprising when you consider the features that the Chromebooks offer. Previously I wrote about how I thought Chromebooks failed to deliver an experience equivalent to what a good tablet or even a slightly more affordable laptop could provide. Users of Chromebooks are essentially tied into online computing and most of the Google web services such as GMail, Google+ and Google Docs. This has been improved by Google with the ability for offline document editing and a greater selection of Apps for ChromeOS, but it still pales in comparison to that available for Windows, Android or iOS.

I think the driving factor for the Chromebook is pricing. The number one factor that most people seem to base their computing purchases on these days is price. This is also a major reason why there are so many Android tablets and smartphones selling as they tend to be much more affordable. But for those that want a full laptop form factor with a keyboard and trackpad, the starting price for most laptops is around $400 or more. Most of the Chromebooks now sold are priced under $300. In fact, half of the top ten selling laptops according to Amazon currently are Chromebooks from Acer, Samsung and even HP.

Do you remember netbooks? They were hugely popular after they were first introduced but then faded away several years ago. They promised to bring a low cost and often highly portable computing experience to the average consumer. They achieved this by using low cost, low power parts and offering a reduced set of features. It was enough to do many simple tasks like browse the web, do email and maybe some productivity applications.

Chrome OS has been in development by Google for many years and has been seen in a number of products the past couple years. There is a new push by several computer makers to release so called Chromebooks as low cost computing options. In many ways, these products very much resemble precisely what netbooks were before. Are they going to suffer the same fate? Continue reading →

One of the big complaints that I have about most of the Chromebooks on the market right now is their displays. A screen resolution of 1366×768 is just too low in this day and age. Frankly, this is a problem with all low cost laptops that I have