Continue reading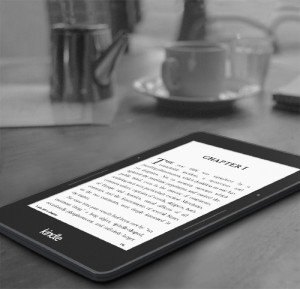 In the world of ereaders, there is no brand that is more successful than Amazon. The Kindle is synonymous with what an ereader is. Their Kindle Paperwhite is one of the best selling on the market thanks to its great screen, extreme battery life and very affordable price. Several companies have tried to put out luxury ereaders but none of them have really caught on. Now Amazon is attempting to make a premium level offering with their new Kindle Voyage which starts at $199. So what makes this a premium ereader over the Paperwhite? Continue reading →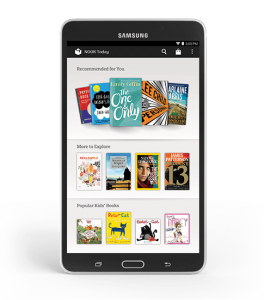 Barnes and Noble has had a very troubled time trying to produce its own e-reader the Nook. After several revisions, the company decided that it was best if it focused on the software side of things and instead had another company produce the hardware. Nearly two years after it launched its last tablet, the Nook HD, Barnes and Noble has released its first partnered Nook branded tablet with Samsung in the Galaxy Tab 4 Nook for $179. Is this new partnership going to help save Barnes and Noble's Nook services? Continue reading →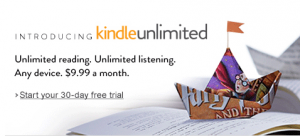 It was leaked via a web page that was posted before the announcement but today Amazon officially launched its new program in the US. The service which is launching in the US allows subscribers to pay $9.99/month to have access to read as many books as they wish. Amazon claims that there are over 600,000 titles available at the launch of the program that subscribers will have access to. They are advertising some fairly well known books including The Lord of the Rings, The Hunger Games and Harry Potter as a means to entice people to join the service. Continue reading →

While the FAA made it much easier for flyers to use their electronic devices during take-off and landing, the TSA has just announced a new policy that is going to make life difficult for some flyers. In an effort to increase security, the TSA has announced for flights that are bound for the US from foreign airports. In essence, when you attempt to board a plane, security personnel at the airport can request that you turn a device on. If it fails to properly turn on, the flyer will be requested to leave the item behind or submit to additional screening. It is important to note that this policy is only in place at select airports outside the US for flights that will be heading to the US. Domestic travelers will not have to deal with this, yet.
This is a major hassle for several reasons. First, travelers that are overseas and returning the to US right now may not be aware of the new measures. Secondly, they may not have brought the necessary chargers for their devices meaning that they will be powerless when they arrive at the airport. Fliers are most certainly not going to want to leave behind a several hundred to thousand dollar smartphone, tablet or laptop just because it won't power up. There is also no mention of what the additional security screening will entail.
The emphasis seems to be on smartphones right now from all reports of the new measure because of supposedly new undetectable bombs. It also only applies to devices that are carried onto the plane. So one way around the problem is to pack it into a checked bag. So, if your device has no power, you can check it but this puts an expensive item at risk of damage or theft. Another option is to carry a compact portable battery pack that can power up your device sufficiently as required to allow it to power on. There are many inexpensive options such as the Anker Astro3 that can be very useful for anyone that is traveling especially if they will be away from a power source.

Amazon Prime is known as a service for providing free shipping on select products, borrowing ebooks for Kindle and streaming select titles through Amazon Instant Video at no cost. The service typically costs $79/year which equates to about $6.60 per month which can quickly be achieve from using just a couple of the offered services.

Amazon is doing two things with their Prime service this holiday season. The first is that they are offering a of the service. This is great for anyone that happens to be shopping for holiday gifts as you can sign up for the trial, do your shopping and use it for entertainment and then cancel it if you don't find it useful before the trial ends. The second option is they are also allowing consumers to to another person. This is a great complimentary present to anyone that may also be receiving a Kindle Fire HDX tablet as a present.

Anyone who has flown on a plane know how boring the takeoff and landing can be. Between that 10,000 foot altitude and the ground, all electronic devices are banned from use. With the explosion of tablets, e-readers, portable gaming devices and media players, this can make up to an hour of the flight very very dull for passengers who can't use them. Earlier this year, the FAA put together a request for the rules committee to look into expanding the use of what they call PEDs or portable electronic devices. Today, the FAA allows electronics to be used based on their new rules which is great, but don't expect to be able to use your devices if you have a flight today or even this holiday travel season.

Continue reading

These days most people don't tend to think about e-readers because of the rise of the multifunction capable tablets. Sure, tablets are great for their ability to be used for watching video, playing games and communication but there are still cases where a dedicated e-reader is certainly going to offer a better experience than a tablet can. In terms of e-reader recognition, Amazon's Kindle is probably the best known and their class leading Kindle Paperwhite that was released last year but the company did update it just recently but didn't do the huge announcements like they did for their

Running out of power on your smartphone or tablet can be a major problem at times. Maybe you are traveling on a plane, in a place where you don't have access to a charger or just at home but need to use the device without being attached to a power outlet. There is a large market right now for external batteries that can help charge up your phone or tablet while on the go. All of them are basically just a rechargeable battery pack that feature USB ports for providing power to devices but they can vary greatly in price, features and compatibility. Let's examine some of the thing to consider when you are looking for an external battery to use with your smartphone or tablet.