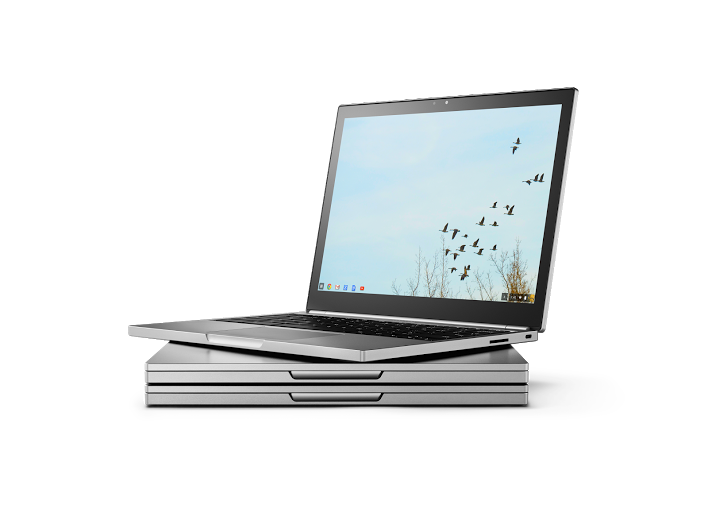 Remember back in 2013 when Google announced their original Chromebook Pixel? At $1299, it was more than three to four times the cost of the average Chromebook. It offered impressive performance and features that made it much more like the ultrabooks on the market at the time but restricted to the Chrome OS. Needless to say, consumers did not think much of it and it primarily was something that Chrome developers may have used. Just last week, Google announced a new Chromebook Pixel model to replace the original. At first glance, it looks nearly identical to the original model but there are some pretty significant changes. Is this now a premium Chromebook that users should consider over a traditional laptop?
The Good
The was laughed at because of its extremely high price tag. After all, why get a Chromebook when for the same $1299 price tag, you could get a full Windows or Mac OS X based laptop that had more capabilities? Thankfully Google has realized this and decided to reduce the price of the new Chromebook Pixel. Now the Core i5 based version has dropped to $999 instead of $1299 and a new Core i7 version with more memory and storage space priced at $1299. Still quite expensive but one of the most affordable laptops with such a high resolution display.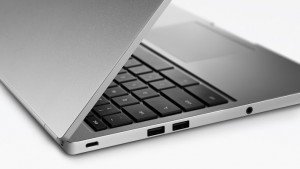 Like the hew MacBook announced just days before, the new Chromebook Pixel features two of the new connectors on the system. Either can be used for charging up the system through the USB Power Delivery specifications. This provides flexibility in terms of having the power cord being plugged into either the right or left hand side of the system. It also means that one can easily replace the AC power adapter with a third party USB PD based power supply. Another great feature is the ability of the Type C connector to be used for other connections including video.
Chrome OS has always been very efficient when it comes to memory usage such that most Chromebooks survive just fine with 2GB of memory. The original Chromebook Pixel offers 4GB of memory which while good could have issue with such a high resolution screen. To deal with this, Google has doubled the memory on the new Chromebook Pixel to 8GB on the $999 version. The $1299 increases that even further to 16GB but frankly this is a bit overkill for the applications that Chrome will be running.
Battery life with the newer generation of Core i5/i7 processors and other components have provided a huge boost to the overall running time. The original Chromebook Pixel struggled to get much beyond five hours of running time in typical usage. This was much less than many ultrabooks with similar specifications. Google claims that the new Chromebook Pixel can run upwards of twelve hours on a single charge. In practical testing, it seems to be yielding around ten hours which is a huge improvement and something much more competitive with similarly priced laptops.
The Bad
Chrome OS while greatly improved still has major limitations. There are not many high level applications available for things like graphics or video work that would really benefit from having the faster Core i5 or i7 processors. In fact, there is almost no reason to get the Core i7 version over the i5 model. The extra performance just does not make much of a difference in what you will be running on it. Many applications now can be run offline unlike when the original Chromebook Pixel came out but you are still very much tied to online features.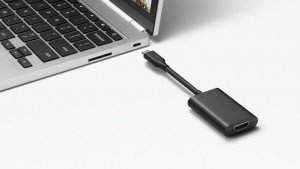 Google was smart to add the USB Type C connectors to the laptop. The problem is that they also removed the DisplayPort and HDMI connectors. This means that if you want to hook up the Chromebook Pixel to an external monitor, you need to use a Type C to HDMI or Type C to DisplayPort adapter which cost $40. That is an incredible pain and cost to the consumer who buys it. At least Apple had the excuse of having limited space such that they only have one connector but this laptop has enough room for two USB 3.0 ports plus two of the Type C connectors. Why couldn't they also put at least an HDMI or DisplayPort?
As much as Google would love for Chromebook users to have all their data stored online, it frankly is not useful when you don't have an Internet connection. With the system costing $999, it should have more space than just 32GB. That's the total storage space too so you actually space is much less than the because it needs space for the operating system. The other problem is that some people would like to have the option to install a secondary OS but the limited storage space and design also prevents this.
Final Thoughts
Overall, the Google new Chromebook Pixel is an impressive laptop. The hardware in it is truly impressive with its super high resolution display that is easily on par with Apple's Retina Displays and it is an extremely well built design. The problem is that this is still a niche machine The fact that Chrome OS still limits the use of the system holds it back. For the price you are paying, consumers need more freedom than the software provides. Sure, great screen and hardware but at that price, you are better offer spending the money on something with more flexibility even if you sacrifice a few hardware features.