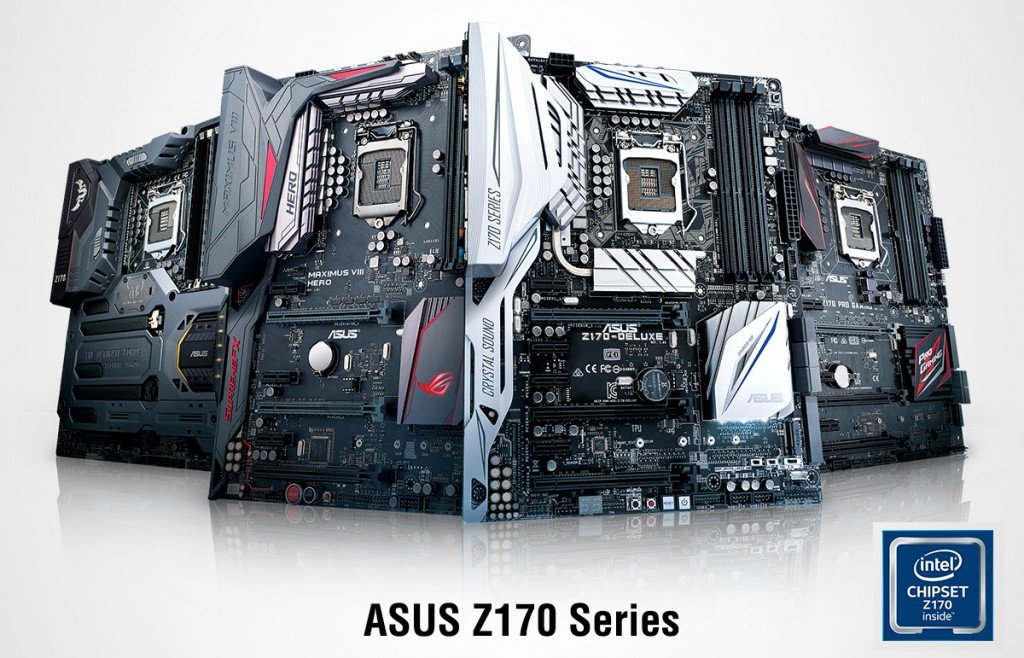 Do you remember a couple months ago when Intel released the Broadwell or 5th generation Core i desktop processors? They were pretty forgettable because they did not really offer any improvements over the previous 4th generation processor. Now Intel has finally released the Skylake or 6th generation processors just two months later and desktop PCs have finally become interesting again. Much of this is not because of the processors themselves but because of what the Z170 chipset brings along with the new CPUs. Find out why it might finally be worth upgrading a desktop PC after many years of waiting. Continue reading →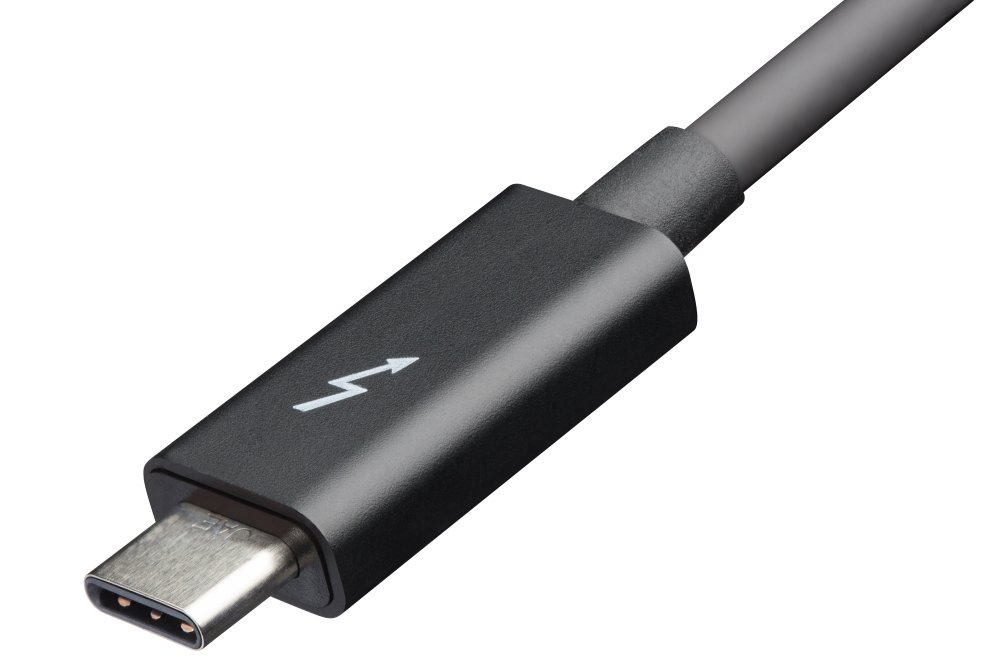 Thunderbolt is an often under appreciated connector. It originally started out as an optical connector called LightPeak developed by Intel but morphed into the Thunderbolt standard with the input from Apple, the company that primarily uses the interface. There are a few other PCs that offer it but generally only for those that consumers build themselves. The connector has offered some nice features and now Intel has announced the third version of the connector and it is a huge improvement but also likely going to cause confusion as well. So what exactly is changing and how might it impact computers in the coming years? Continue reading →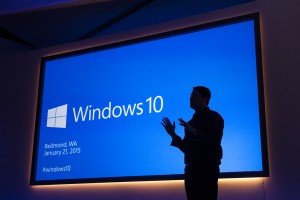 Many people are hotly anticipating Windows 10 as Microsoft's attempt to recover from its disastrous Windows 8 launch. They have already previewed some of the features and even have previous versions of the operating system available. At the recent Windows Live even, Microsoft put on display more prominently some of the new Windows 10 features that it hopes will make people want to ditch Windows 8 and even Windows 7 for the new operating system. Of course some of the software announcements were almost overshadowed by a couple of hardware items they teased as well. Find out what some of the new features and related hardware Microsoft plans to unleash later this year. Continue reading →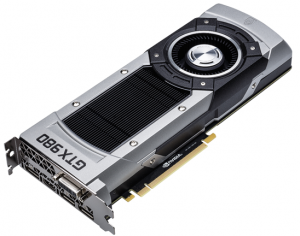 NVIDIA surprised the PC graphics last night with their launch of their latest high end consumer graphics card the GeForce GTX 980. Much of this has to do with the fact that the price is going to be significantly less than the GTX 780 Ti that it will be replacing but the card is able to do so by being far more efficient akin to what AMD did recently with their Radeon R9 285. The basic chip technology hasn't really changed that much for the past four years in the graphics market but the way that it is used certainly has. NVIDIA demonstated this when they launched the GTX 750 Ti at the beginning of the year. In fact, the GPU for the GTX 980 and the more affordable GTX 970 are both based on the second generation of the Maxwell chip that powered the GTX 750 Ti. So what exactly does this new graphics card bring with it? Continue reading →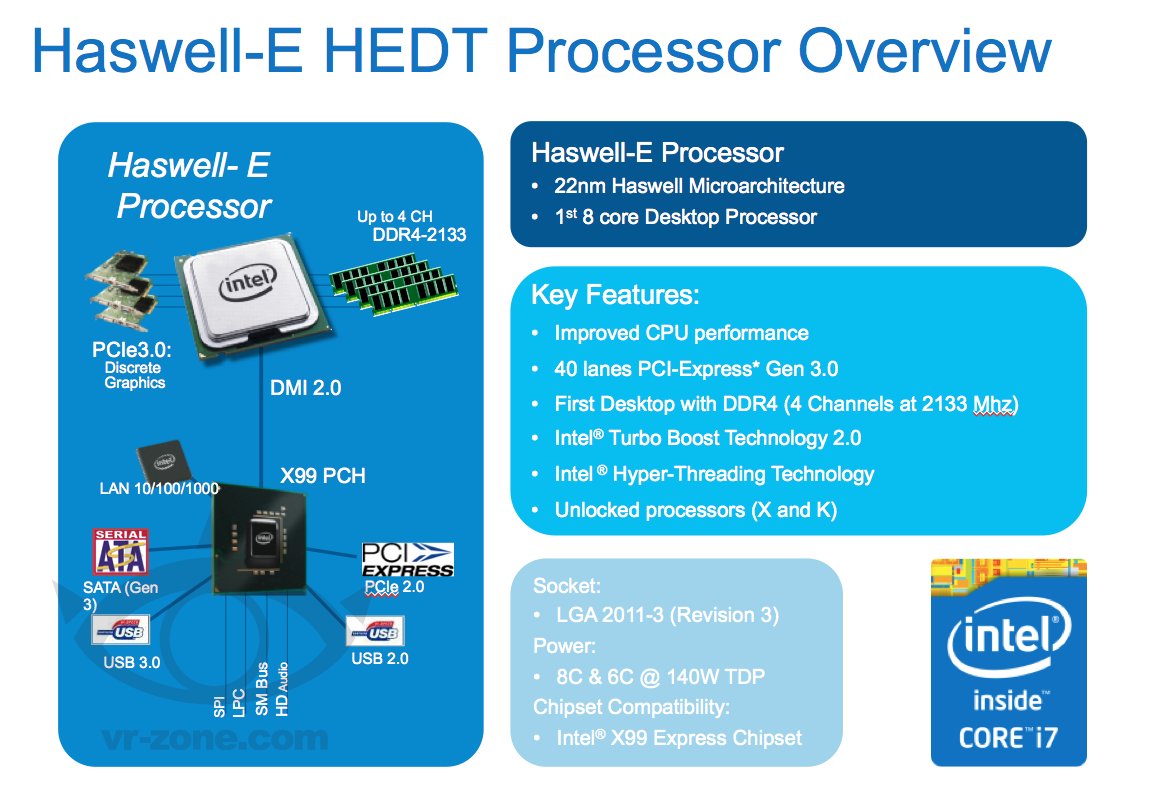 Over the busy holiday weekend, Intel officially launched their new Extreme lineup of processors at the PAX Prime convention. Officially known as the Haswell-E, this is a professional level of processor that replaces the previous Ivy Bridge-E and Sandy Bridge-E models used mostly for workstations and not consumer level desktop computers. Even though many people probably will not be using it, the new processors bring some important technology to the PC market that we have been waiting for some time. Hopefully this is a glimpse of what consumer desktop systems will see in the coming year or two. Continue reading →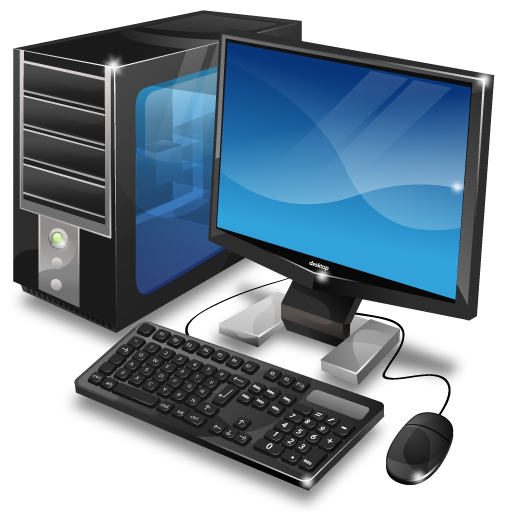 I'm a huge advocate of building your own desktop computer rather than buying one. This is especially true for anyone that is thinking of using a PC for gaming as most gaming specific desktops are highly overpriced for what you are getting. I've even published my book to try and help people looking to build their first computer system. A whole section of that book is dedicated to what the parts you will need to get are and some suggestions on what to look for. Even with that, many people still struggle to figure out what parts to use.
Today I'm launching a new free service here from Tech for Anyone. Readers can now send me a request for a customized list of parts to be matched to their budget and desires for a desktop build. They can do this by filling out this form on my request page. All you need to do is provide me with some information about what you want from your computer and I will research a list of parts and email that to you. So if you are looking for advice on building your machine, give it a try!

On Monday, HP did a big announcement on their website that they would be selling computers with Windows 7 due to consumer demand. The irony of this situation is that consumers have had options to buy computers with Windows 7 on it ever since Windows 8 was officially released back in October of 2012. Sure, it was more difficult because Microsoft encourages all its partners to only offer the Windows 8 operating system but the business reality is that Microsoft has to keep allowing it for sale. It took a long time for Windows 7 to officially overtake Windows XP in the marketplace and consumers are just as likely not to want to move forward with Windows 8 because of its dramatic change. So just how easy or hard is it to get a PC with Windows 7? Continue reading →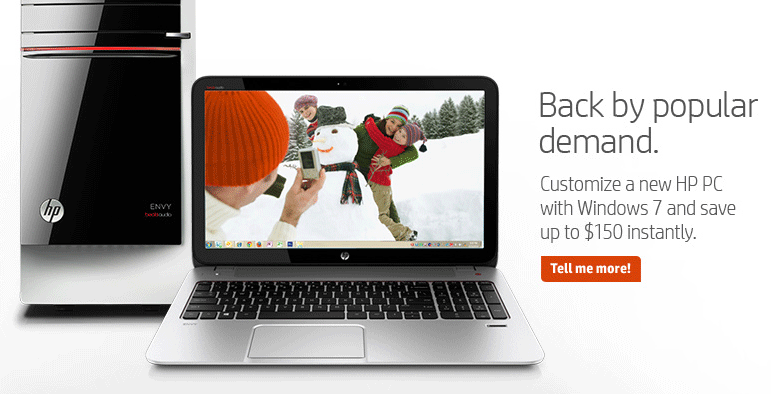 Windows 8 certainly wasn't a big hit in terms of driving personal computer sales but Windows 8.1 did address many of the issues that people had with the new OS and its interface. It is very interesting then that HP has decided to go and do a prominent campaign on their website announcing the return of Windows 7 to its consumer laptop and desktop PCs. The company is probably hoping that this will drive sales in a slumping PC market as the company recently fell behind Lenovo as the largest seller of personal computers.
So will this campaign succeed in bringing back consumers to the PC? I actually think it will. I have had many people ask me how to purchase a computer with the Windows 7 operating system. Often they have to be directed to purchasing a business class system (as Windows 8 has not been adopted by many IT departments), purchasing an older PC that was shipped with Windows 7 or purchasing a new system with Windows 8 and then buying and installing Windows 7 over that hardware.
I think another big driver of this is the recent trend in the policies that are cropping up at more companies. Rather than the company supplying its employees with computers, mobile phones and tablets, they instead let their employees bring their own into the work to use. Some companies may even provide stipends to their employees for the purchase of the equipment. Of course, even with the policies for people to bring their own, there are often still software requirements forcing many people to use Windows 7. As corporate styled computers tend to cost more, consumers are more likely to opt at purchasing consumer driven systems where HP's Windows 7 offerings may find some traction.
As amazing as this offer of purchasing a new computer with Windows 7 is from HP, it really isn't something that is that uncommon. Many companies that specialize in building and design gaming specific computers continue to offer Windows 7 standard. In addition, there may be lesser known options when ordering from some of the major companies to either downgrade to Windows 7 or opt for no OS at all to install your own. In addition to all this, the current offer from HP only applies to two laptops and three desktop systems which are all customize and buy options. This means you won't be able to go to a retailer and just pick up an HP machine with Windows 7.
Most likely this is a temporary campaign by HP as many consumers are probably better off moving up to Windows 8.1 to keep with current technology rather than clinging to the older OS unless it is required of their work.
In conjunction with CES 2014, several companies have announced new products design to be used as or with desktop computer systems that feature Android. Android has been extremely popular in the mobile space thanks to its use in affordable smartphones and tablets. The thing is that it was designed for a mobile environment with small screens. With the success of the Chromebook, these companies are probably hoping that the ability to run the same apps on a larger screen at one's home or office might appeal to some, but will it succeed? Let's take a look at some of the products.
Continue reading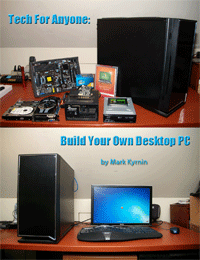 The holidays are upon us and a new year is rapidly approaching. To celebrate the end of the year, my first book, , is going to be available for just $2.99 through the Amazon Kindle Store rather than the standard $9.99 from now through December 31st 2013. The book is great for anyone that is considering putting together their own personal computer from parts rather than buying one prebuilt. It includes information on how to pick the parts for your PC and detailed instructions on putting the hardware together an even installing the operating system. This could be a good option for any of those people that really wanted to be in on the Steam Box beta but were not one of the lucky 300 to be selected.
This offer is only available to those purchasing the book through the Amazon US Kindle Store.