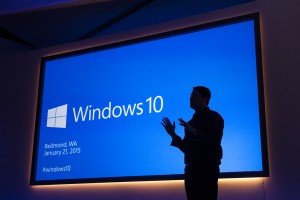 Many people are hotly anticipating Windows 10 as Microsoft's attempt to recover from its disastrous Windows 8 launch. They have already previewed some of the features and even have previous versions of the operating system available. At the recent Windows Live even, Microsoft put on display more prominently some of the new Windows 10 features that it hopes will make people want to ditch Windows 8 and even Windows 7 for the new operating system. Of course some of the software announcements were almost overshadowed by a couple of hardware items they teased as well. Find out what some of the new features and related hardware Microsoft plans to unleash later this year. Continue reading →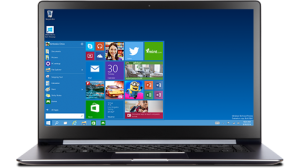 Consumers and corporations just didn't really take to Microsoft's vision with Windows 8. After trying to patch it multiple times to make it more attractive to users, the company is now looking ahead to the next version of Windows to get people to buy new computers again. At an event, they unveiled the new Windows 10 operating system and detailed some of the features we will see in it. For those adventurous enough, they can even sign up for the and get a copy of it now to try and and provide feedback to the company. But what has changed in the next version of Windows that we will see sometime in 2015? Continue reading →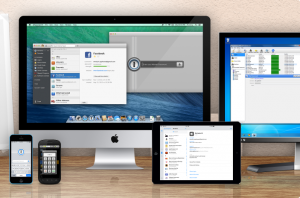 Keeping track of all our passwords is becoming more and more difficult. First there are all the passwords that we need to have for things like our email, online banks, social media networks, etc. Not only do we have to deal with a sheer number of passwords, but we also have to create passwords to meet the various requirements that some of the providers have. Symbols are OK here, but not there. Some have minimum lengths while others have maximums. All of this can result in our accounts being even less secure because we are forced to do things like use the same password with multiple services or write them down right next to our computer so that we can just remember them all. This is where a password manager program like can be extremely useful. Continue reading →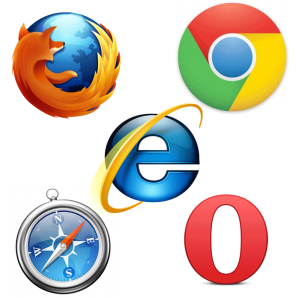 Over the weekend, a . This is serious because it was a zero day flaw that has not yet been patched and can be exploited to run arbitrary code for installing viruses or malware on a computer. This has several major implications for computer users as upwards of one quarter of all web browser traffic uses Internet Explorer. Using the browser while it remains unpatched is a big risk.
This is one of the primary reasons that I recommend that computer users have more than one browser for their computer. Web browsers are programs that we use daily for all sorts of things. You could be reading your email through a service like Gmail, watching videos through YouTube or Netflix, catching up with social media on Facebook, or just reading the news. When a security flaw affects such a critical program, it can really cause issues. After all, it is impractical to just not use the web until the flaw is fixed as that could be days. By having multiple browsers such as Internet Explorer, FireFox, Chrome, Safari or Opera on your system, you give yourself an alternative to use until a company patches any major security flaws. Of course, make sure to keep all versions of the browser updated to avoid any other security problems.
Now, the recent end of life of Windows XP, this flaw with Internet Explorer brings about another problem. Anyone on the operating system that still relies on Internet Explorer is permanently at risk. Microsoft has officially stated that they will not release any security patches for the system at all. Their are only two solutions for those people in this situation: upgrade their operating system to one that is supported or switch permanently to an alternate browser that still is updated for security which is increasingly more difficult.
As of April 8, 2014, Microsoft will be officially operating system. Originally released in 2002, the operating system was hugely successful after the less than stellar reception of the Windows ME software that was plagued with problems. It was based upon the Windows 2000 software that was designed for corporate users and solidified the Windows experience that lasted until Windows 8 that the company is now offering a more desktop like option to with its updates. Microsoft has attempted to kill off the product several times but was pushed back by corporations that had built their workforce computing around it. Finally, the time has come and I know a few people in my own family that still use Windows XP that will need to consider upgrading their computers. So, what exactly does the end of support mean and what options are available to users of the operating system?
Continue reading
ASUS Trio

device that was never released. This time, it is affecting more products as two planned all-in-one systems from ASUS that could run both operating systems were also dropped.

Continue reading

Today is the launch of Microsoft's Windows 8.1 software update. For those that happen to be running Windows 8, the update is free while anyone on a previous version will have to pay the standard upgrade cost of $120 ($200 for the Pro version). At first glance, not much seems to have changed on the operating system but there have been a number of crucial changes that really feel like they should have been in the original release of Windows 8 last year. So let's take a close look at some of the features that have been added and then whether or not this is an upgrade to consider.

Continue reading

I'm not sure how many people really want to have both Android and Windows running on the same device, but it looks like the dreams of buying a device with both are going to remain dreams. that ASUS has had to discontinue plans to release their Transformer Duet hybrid laptop with both operating systems that could instantly switch between the two. Apparently neither Google nor Microsoft seems to be very interested in seeing such a product come to market. Now this issue has come up before with the proposed