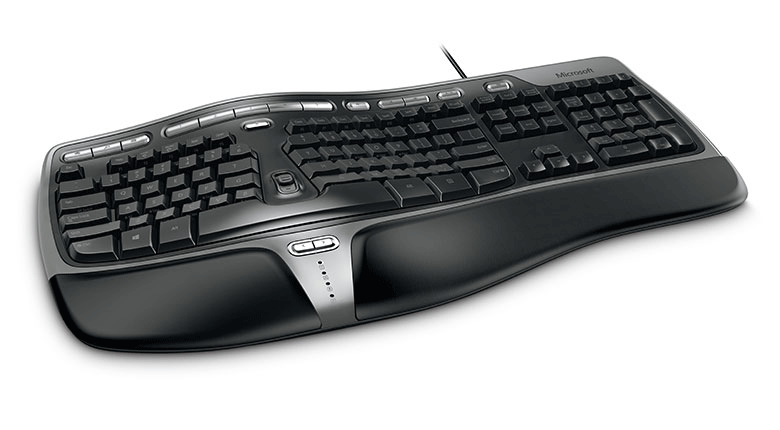 Keyboards have been standardized for many years and they typically come in a straight four to five row QWERTY layout. This is fine for short periods of writing but it is not the most natural way for the human body to be positioned for hours on end. In particular, the wrist must be bent in order to have your fingers resting on the home rows properly. This can put pressure on the nerves within the wrist and hand and lead to carpal tunnel in some people.
Ergonomic keyboards are those that are designed to help alleviate the pressure on yours hands and wrists to provide a more natural position for typing. There are many different designs for ergonomic keyboards but the earliest and most affordable designs are called split keyboards. These essentially take the standard keyboard layout and split it into two halves and then angle them so that the hands are wrist are aligned. It is a simple and economical solution for anyone that wants to try an ergonomic keyboards as there is learning curve on how to type unlike some other designs. Microsoft is one of the biggest makers of split keyboard designs. Today, I'm going to take a closer look at two of their ergonomic keyboards. Continue reading →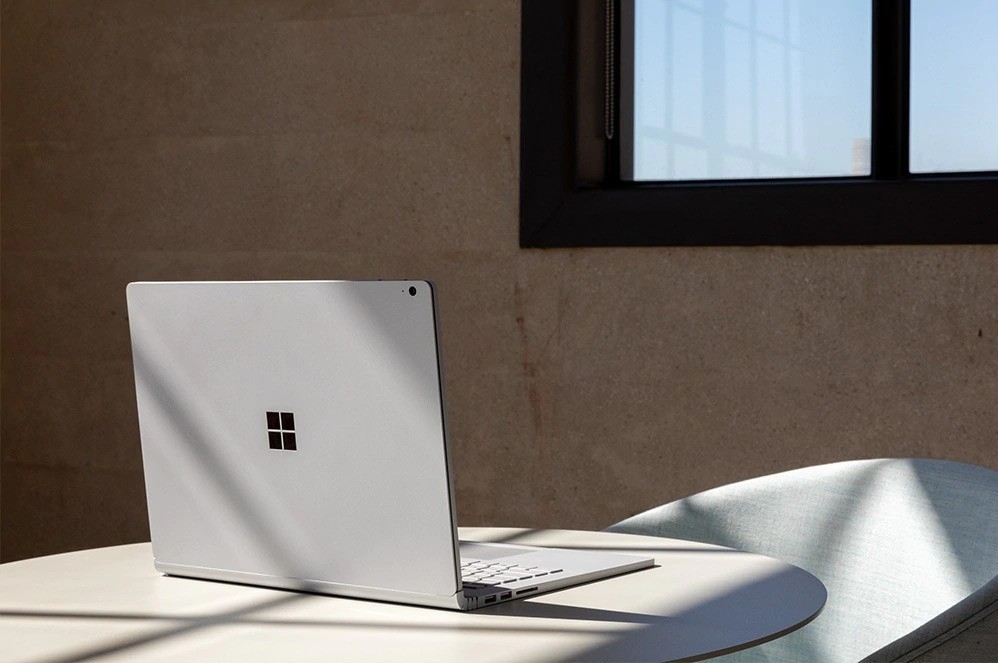 Microsoft's Windows 10 device event had many of the expected product updates including the new Surface Pro 4 and new Lumia phones. The big surprise was the company's first dedicated laptop product with the Surface Book. It really is more of a hybrid convertible as the Surface Book display can detach from from the keyboard to function much like a Surface tablet. With the keyboard attached, it can be used as both a laptop or have it folded back to function as a tablet as well like the . But can the form factor make many people skeptical of getting the Surface Pro 4 want to spend a bit more money to get a more laptop like experience? Continue reading →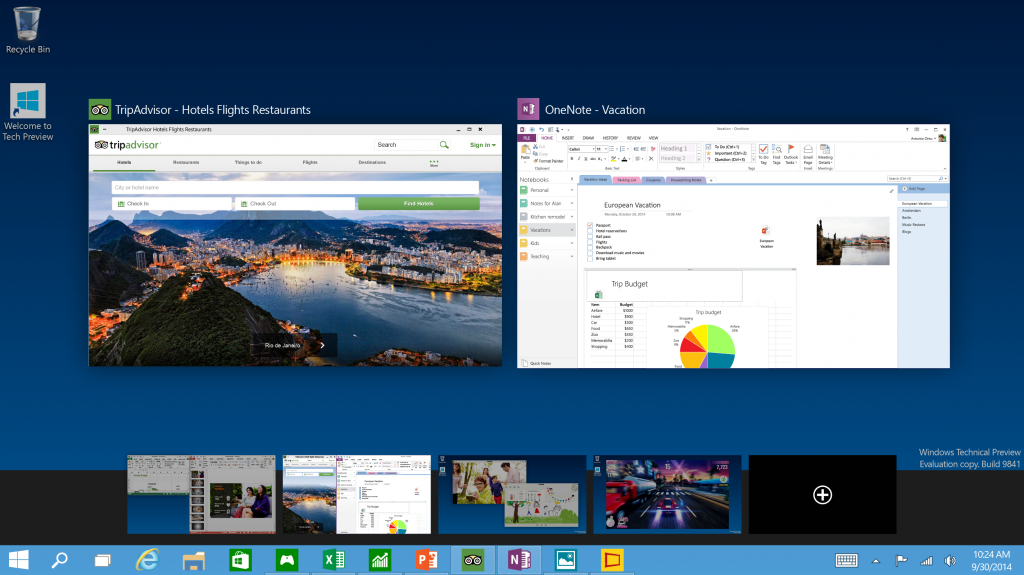 Let's face it, consumers did not like Windows 8 with many of them sticking with older Windows 7 and even XP as long as they could. At the end of July, Microsoft began rolling out its free upgrades to the latest Windows 10 operating system to users that qualified or consumers could purchase the software if they did not qualify for the free update. The company touted a huge number of systems upgraded but many consumers are still waiting (myself included) for their update to finally be approved. But should consumers actually apply the updates as soon as they get them? There are a number of reasons why you may want to wait to upgrade to Windows 10, at least for a while. Continue reading →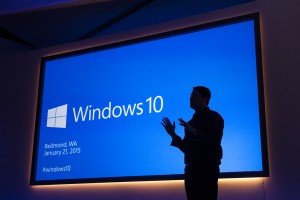 Microsoft has been announcing and releasing lots of information regarding Windows 10 in hopes of drumming up expectations for consumers and businesses that will translate into sales. A number of have been stirring up the tech forums lately because of some big implications. The thing is, many of these recent choices by Microsoft really aren't that new as Apple has been doing them for several years now. What exactly are they doing that is mimicking Apple's software strategy? Continue reading →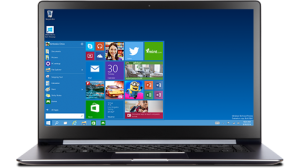 Consumers and corporations just didn't really take to Microsoft's vision with Windows 8. After trying to patch it multiple times to make it more attractive to users, the company is now looking ahead to the next version of Windows to get people to buy new computers again. At an event, they unveiled the new Windows 10 operating system and detailed some of the features we will see in it. For those adventurous enough, they can even sign up for the and get a copy of it now to try and and provide feedback to the company. But what has changed in the next version of Windows that we will see sometime in 2015? Continue reading →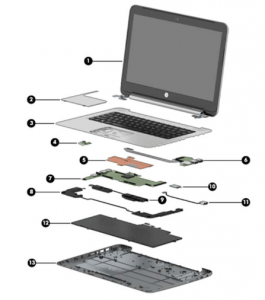 Remember back to 2007-2008 when the computer companies started to introduce netbooks? They were extremely inexpensive laptops for people that just wanted basic computing capability on the go. Sales of them helped boost the industry for a few years but consumer interest waned in them as prices climbed from around $200 towards $400 while traditional laptop prices fell closer to $500. Sales essentially became non-existent once tablets were released. Over the past couple of years, consumer interest in affordable computing devices has peaked again thanks to low cost Chromebooks. Chromebooks along with tablets have eaten into Microsoft's sales of Windows and they are hoping with new licensing that a new round of low cost laptops will entice consumers to once again try a low cost computer. But is it enough to entice people to actually buy it? Continue reading →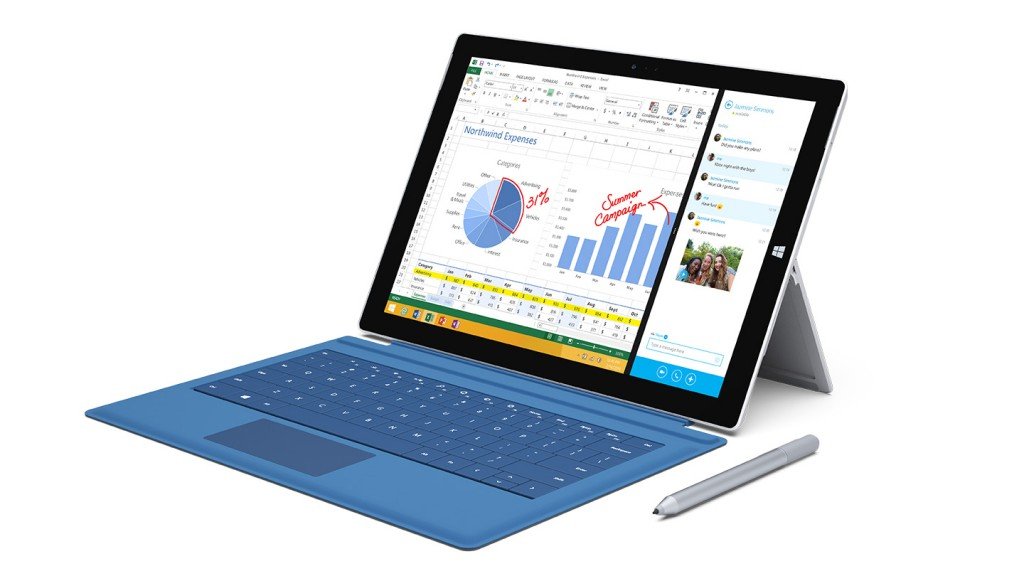 At a big press conference yesterday in New York, Microsoft officially launched its latest version of their flagship tablet, the Surface Pro 3. The design has changed pretty dramatically from past versions of the tablet and it looks like Microsoft has certainly come up with something that will appeal greatly to business users but will it also lure more consumers into the idea of getting a full Windows tablet instead of a laptop? Let's take a look at some of the significant changes made to the new tablet. Continue reading →
Continue reading

Happen to be a current college student? Beginning this December, you may become eligible to get Office 365 ProPlus for free through Microsoft's new program. Essentially, if your college currently licenses Office 365 ProPlus or Office Professional Plus from Microsoft, the students that attend the college will also receive access to the services. This isn't a huge savings over the current $2.50/month that validated students can pay to receive access to the program but any savings can help.

So why is Microsoft likely taking this action? According to their press release, it is to ensure that students have the skills that are demanded in the marketplace. Since they make so little money on students already and those same students have access to other free office software suites, they are probably doing this to increase the number of students who will use the software instead of the alternatives and thus try to improve sales for the services and software in the corporate marketplace.

Microsoft's first attempt at producing their own branded tablet computer was less than a success. The Surface With Windows RT never caught on with consumers and ended up costing the company a lot of money in write downs from unsold inventory. The device itself was actually quite well built and even offered long running times. The problem was that the system was based around the ARM processors used by all the other tablets and as a result, needed a new Windows RT operating system. It looked like Windows 8 but it would not run the same applications that you used with your traditional PC.

Today, Microsoft announced its second generation of tablets to be available for preorder beginning tomorrow (September 24th) and availability to start on October 22nd. Let's take a closer look at some of the things that Microsoft has changed to the tablet to help improve it and see if this is something consumers should consider this time around… Continue reading →

At the Mobile World Congress, . Many of the changes will put an emphasis on making things easier for those users with traditional mouse and keyboard and no-touchscreen. Some of the examples of the changes had previously leaked including a new power and search title bar in the upper right of the Windows 8.1 start screen. People may remember that shutting down a PC required opening the right hand charm bar, selecting settings, power and then the shutdown option which was a nightmarish UI design. Other proposed changes include better app starting and closing through the mouse right click and the taskbar which was sadly removed between Windows 7 and Windows 8 but looks to be making a return. But are these changes enough to get people to get people to switch?