Time lapse photography is fascinating to watch but has been extremely difficult to shoot unless you have some serious gear and software to put it together. The problems are particularly apparent when you are trying to take a video where the camera is moving because you have to keep the camera as steady as possible. Well, now all of this is available to anyone with a smartphone thanks to Instagram's new application. The app integrates image stabilization and time lapse effects into a simple to use interface that is almost point and shoot. But how well does it actually work? Continue reading →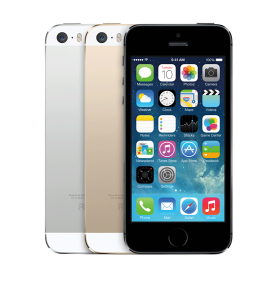 The US wireless phone market has been messed up for some time. This has a lot to do with the multi-year contracts that consumers are required to sign in order to get their smartphones at low prices which I discussed in detail in my Tech Rant from last year. When you buy a phone in the US, that phone is locked specifically to a carrier. It is possible to buy some phones that are unlocked but they are extremely expensive. The only way to use most phones with another carrier is to unlock the phone. The problem is that the Library of Congress in 2012 denied the ability for consumers to do this.
The whole problem is that the wireless carriers essentially claimed that consumers are locked into their phone usage because they are renting the software from the phone manufacturers and unlocking the phones would violate the DMCA's copyright circumvention statutes. In reality, they don't want consumers to purchase the subsidized phones through them and then use them on other services. The thing is the contracts already have early termination fees to recoup the costs of the subsidies if someone tries to leave the contract. After the ruling, consumers had to request a carrier to unlock their phone to use on another network after the contract period had expired but the carrier could still deny the request. Needless to say, this made many people except the wireless carriers very upset.
Consumer petitions spurred Congress to actually produce the that passed the Senate and then the House. The bill essentially negates the Library of Congress ruling banning consumers from unlocking their phone. If a phone carrier denies a consumer the option to unlock it, they can use a third party to unlock the phone for them. The downside is that this only applies to phones and not other devices like tablets or laptops with built in wireless features. In addition, the bill essentially reverses the last review of the Library of Congress regarding their denial of the unlocking exception for the DCMA. So it is possible that the ability to unlock a phone could be negated again in the next review of the DCMA at the end of 2015.
The bill also has not been signed by the President yet but he pledges to sign it this coming Friday.
Lots of people either donate or sell their used smartphones or tablets as an alternative to just throwing them out. It is always important to wipe the data from the device before you do get rid of it. The problem is that you may think that you erased your data but it is still there and with the right tools can be recovered. Yesterday, security software maker AVAST put out a detailing how they purchased 20 used Android phones and used some data recovery software to obtain photos, web searches, emails, texts and contact information from the phones. The thing is that the people selling the phones probably thought they removed the data by performing a factory reset or using the delete all functions in their phone.
Now the purpose of the press release was to try and get people to purchase into their avast! Anti-Theft app but there is another solution to this problem. The issue actually has to do with how the data is stored and wiped from the memory of the phone. You see, with current Apple iPhones and iOS, all the data is hardware encrypted on the device with a decoder key stored on the phone. When you use the Erase All Content and Settings on the iPhone, the decryption key is erased effectively making the data unreadable. With Android, the data is not encoded by default and the wipe data does not physically remove the files just some of the index entries for them.
Now the Factory Reset feature on Android phones may erase the data enough but since each manufacturer can implement a different method, one cannot be certain that it does. To ensure that the data is as unreadable as it can be, it is best to first use the security settings in the phone to setup Encryption. This will require an additional password and time to then encrypt all the data. Once that is done, using the Factory Reset should leave the data in a reasonable unreadable state. Most often Encryption will be enabled under the Security portion of the device settings but it can vary with the version of Android and the device. If you cannot find the settings, check with the manufacturer of the phone on how to enable it.

While the FAA made it much easier for flyers to use their electronic devices during take-off and landing, the TSA has just announced a new policy that is going to make life difficult for some flyers. In an effort to increase security, the TSA has announced for flights that are bound for the US from foreign airports. In essence, when you attempt to board a plane, security personnel at the airport can request that you turn a device on. If it fails to properly turn on, the flyer will be requested to leave the item behind or submit to additional screening. It is important to note that this policy is only in place at select airports outside the US for flights that will be heading to the US. Domestic travelers will not have to deal with this, yet.
This is a major hassle for several reasons. First, travelers that are overseas and returning the to US right now may not be aware of the new measures. Secondly, they may not have brought the necessary chargers for their devices meaning that they will be powerless when they arrive at the airport. Fliers are most certainly not going to want to leave behind a several hundred to thousand dollar smartphone, tablet or laptop just because it won't power up. There is also no mention of what the additional security screening will entail.
The emphasis seems to be on smartphones right now from all reports of the new measure because of supposedly new undetectable bombs. It also only applies to devices that are carried onto the plane. So one way around the problem is to pack it into a checked bag. So, if your device has no power, you can check it but this puts an expensive item at risk of damage or theft. Another option is to carry a compact portable battery pack that can power up your device sufficiently as required to allow it to power on. There are many inexpensive options such as the Anker Astro3 that can be very useful for anyone that is traveling especially if they will be away from a power source.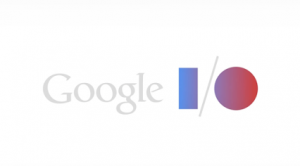 Today kicks off the Google I/O conference where they announce to developers upcoming software and products. This year's conference was a major event because they announced a huge number of items. Based upon what they announced, Google wants to basically get into every aspect of your digital life. In essence, they are trying to tie just about anything into their Android operating system which is used by the majority of smartphones on the market.
New Version Of Android Coming
The main purpose of the Google I/O conference is to highlight the next version of Android, dubbed Android L at this point. This looks to be a major redesign of the interface that also introduces a whole ton of new features that tie into other announcements at the conference. In terms of appearance, it is going to have a more flat design to try and bring together smartphones and tablets into a more unified experience. Graphics support and performance are both being improved which is pretty much expected in just about any update. In addition to these, Google is introducing better ways for developers to try and improve battery life and also introducing a new battery saver mode to help extend running times.
There are no official products announced at this time that will be using the new Android L operating system but the first products should reach market sometime this fall. It should also be noted that this OS is going to be used for a wider variety of applications than just smartphones and tablets. Continue reading →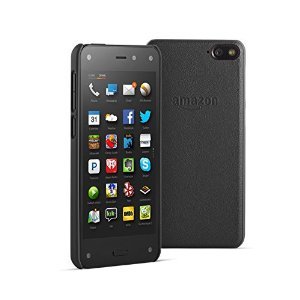 Last week, Amazon launched its much anticipated smartphone to the press and public. There was much speculation on what the name of it would be but the company decided to drop the Kindle name from the device and instead call it the Fire Phone. This is probably because they wanted to distance it a bit from being a ereader device and more on a multipurpose phone. Of course Amazon has a hard fight for sales with entrenched companies such as Apple and Samsung with their huge market shares and the smaller companies all trying to get a piece of the market. Sadly, I don't think they did enough to compel many consumers from switching away from their existing phones to their new product. Continue reading →
Previously I talked about using
external batteries
as a way to keep your smartphone and tablet devices charged even when you do not have the ability to plug it into the wall. Recently, I purchased an Anker 2nd Generation Astro3 12,000mAh battery to use with my iPad Mini Retina tablet and an iPhone device to see just how well it can work for extending your running time. The device overall has very strong reviews at Amazon, which happen to be the same reviews that are posted to Anker's site. Is this a solid enough choice for those looking to use it with a tablet and possibly a cell phone?
Continue reading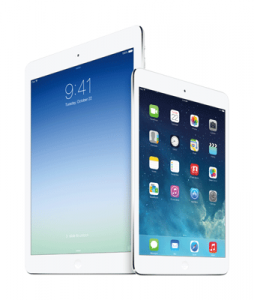 The average smartphone or tablet on the market right now comes with a standard of 16GB of internal storage. More affordable offerings may come with as little as 8GB. These amounts may have been fine when they were first introduced several years ago, but as more and more people use these devices as their primary go-to mobile computing device, they need to offer higher base storage capacities. This is especially true as more and more devices begin to offer higher resolution displays.
Now many of the companies are not increasing the size of internal storage for their devices because they want to keep the prices low and have consumers to use their cloud storage to keep their files remotely. This is even true when it comes to applications on the devices. The problem is that users cannot always rely on those services. The best example of this is on airline flights. Without network services, one must keep items in the internal storage. So if you have a long flight, you might want to take a few movies with you. The problem is the average two hour movie in 1080p high definition is still around 5GB in size. At best, only two movies can really be stored on a 16GB device as some of that 16GB is taken up just by the operating system and base applications which generally provides around 12 to 13GB of space for user media and applications. Certainly not enough space to have enough movies for a transcontinental flight.
Thankfully, most smartphones do have options for adding extra storage space for media files through the use of microSD cards. The problem is that not all devices have this such as the popular Apple iPhones. Tablets, even though they are larger and have more space for a microSD slot, tend to not have them and instead rely on just internal storage. For such devices that don't have the storage expansion option, the companies offer upgraded devices but not all are reasonably priced. Apple is extremely guilty of inflated pricing.
Apple offers internal memory upgrades at different tiers. The base devices typically start with 16GB. Moving from 16GB to 32GB costs $100 over the base price. Moving up another tier from 32GB to 64GB is another $100. The problem here though is the effective cost for such memory is far less than that. A 128GB notebook sized SSD is right around $100, why does this capacity cost $300 more than the base 16GB iPad Air? Some manufacturers like Amazon have been making their memory offerings a bit more affordable at just $40 per tier so it is just $80 more for a 64GB Kindle Fire HDX 7-inch over the base 16GB version.
Continue reading

Let's take a closer look at several phones, what they cost to build and what the price is for the unlocked versions: Continue reading →

Most people probably are not very familiar with the true cost of a smartphone as they are typically purchased at a discounted price with a two year subscription through a wireless carrier. With the changes in the US market, it is a bit easier to see what the costs really are because of unlocked phones becoming more widespread. For instance, the new iPhone 5C is $549 and the iPhone 5S is $649 for the 16GB unlocked versions. Those same phones are just $99 and $199 with a contract.

One of the major problems with the smartphone market is that the designs are pretty much as is. Buyer's have to select a phone that best matches their needs. This will probably result is some features you may not want or use. Then there is the issue of the inability of consumers to either repair or upgrade the hardware in their smartphones. Because of these obstacles, Motorola announced their new modular phone system that is going into the prototype phase. But is this something that consumer might want?