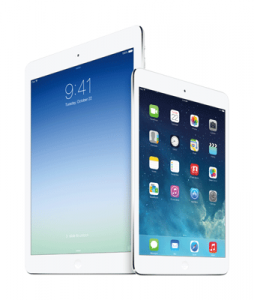 The average smartphone or tablet on the market right now comes with a standard of 16GB of internal storage. More affordable offerings may come with as little as 8GB. These amounts may have been fine when they were first introduced several years ago, but as more and more people use these devices as their primary go-to mobile computing device, they need to offer higher base storage capacities. This is especially true as more and more devices begin to offer higher resolution displays.
Now many of the companies are not increasing the size of internal storage for their devices because they want to keep the prices low and have consumers to use their cloud storage to keep their files remotely. This is even true when it comes to applications on the devices. The problem is that users cannot always rely on those services. The best example of this is on airline flights. Without network services, one must keep items in the internal storage. So if you have a long flight, you might want to take a few movies with you. The problem is the average two hour movie in 1080p high definition is still around 5GB in size. At best, only two movies can really be stored on a 16GB device as some of that 16GB is taken up just by the operating system and base applications which generally provides around 12 to 13GB of space for user media and applications. Certainly not enough space to have enough movies for a transcontinental flight.
Thankfully, most smartphones do have options for adding extra storage space for media files through the use of microSD cards. The problem is that not all devices have this such as the popular Apple iPhones. Tablets, even though they are larger and have more space for a microSD slot, tend to not have them and instead rely on just internal storage. For such devices that don't have the storage expansion option, the companies offer upgraded devices but not all are reasonably priced. Apple is extremely guilty of inflated pricing.
Apple offers internal memory upgrades at different tiers. The base devices typically start with 16GB. Moving from 16GB to 32GB costs $100 over the base price. Moving up another tier from 32GB to 64GB is another $100. The problem here though is the effective cost for such memory is far less than that. A 128GB notebook sized SSD is right around $100, why does this capacity cost $300 more than the base 16GB iPad Air? Some manufacturers like Amazon have been making their memory offerings a bit more affordable at just $40 per tier so it is just $80 more for a 64GB Kindle Fire HDX 7-inch over the base 16GB version.