One of the big problems with streaming video is that it essentially requires you to have internet access to watch the video. When you are at home it is not a problem but this is a huge issue when you are traveling. Internet access is becoming more common on airline flights but it is also quite expensive. Offline video essentially allows you to download programs that you intend to watch on your device without the need of an internet connection when you want to view them. This is a major step forward for video subscription services.
Now, Amazon has actually had this feature for Prime members who happened to use the Fire tablets. The big news is that this offline feature has been added to the iOS and Android applications for Amazon Video which makes it a first out of any of the streaming video services to allow this. Some people have pointed out that Apple and Google both do have offline video playback for videos that are rented for a period of time. The difference here is that the Amazon Prime Video offline feature is a related to a subscription service rather than individually purchased titles.
[]
[]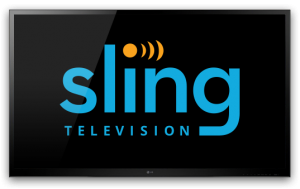 More and more consumers have been cutting the cord by moving away from expensive cable and satellite TV packages to streaming services like Netflix, Amazon and Hulu. While these provide a large amount of content for consumers, there are some big features missing including a fair number of cable channel content and live TV due to the various contracts that studios and sports leagues have. Back at CES, Dish Network announced their new Sling TV venture that promised to usher in the era of live TV streamed over the internet. Now the service is starting to trickle out to press and individuals invited into the preview. Does the service live up to the hype? Continue reading →

Great news this week for anyone that happens to be a subscriber to the Office 365 platform by Microsoft. Beginning on Monday October 27th 2014, users of the Home, Personal and University editions of Office 365 will be able to get included with their subscription. This is a major enhancement to Microsoft's office suite software package. Previously, the Office 365 Home program only included up to 1 terabyte of storage for each of the five possible users in the account system for a $9.99/month fee. Personal plans for single users are also more appealing as they also can get the unlimited storage at a price of just $6.99/month. Business users do not have access to this plan just quite yet. They too will be offered unlimited OneDrive storage sometime in 2015. Current Home, Personal and University subscribers that want to get into the unlimited OneDrive will need to to be included as it rolls out.
If you aren't an Office 365 subscriber currently, you can check out my The Good and Bad of Subscription Software to get an idea of the cost analysis of subscribing versus buying a dedicated software license.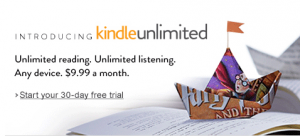 It was leaked via a web page that was posted before the announcement but today Amazon officially launched its new program in the US. The service which is launching in the US allows subscribers to pay $9.99/month to have access to read as many books as they wish. Amazon claims that there are over 600,000 titles available at the launch of the program that subscribers will have access to. They are advertising some fairly well known books including The Lord of the Rings, The Hunger Games and Harry Potter as a means to entice people to join the service. Continue reading →