One of the big problems with streaming video is that it essentially requires you to have internet access to watch the video. When you are at home it is not a problem but this is a huge issue when you are traveling. Internet access is becoming more common on airline flights but it is also quite expensive. Offline video essentially allows you to download programs that you intend to watch on your device without the need of an internet connection when you want to view them. This is a major step forward for video subscription services.
Now, Amazon has actually had this feature for Prime members who happened to use the Fire tablets. The big news is that this offline feature has been added to the iOS and Android applications for Amazon Video which makes it a first out of any of the streaming video services to allow this. Some people have pointed out that Apple and Google both do have offline video playback for videos that are rented for a period of time. The difference here is that the Amazon Prime Video offline feature is a related to a subscription service rather than individually purchased titles.
[]
[]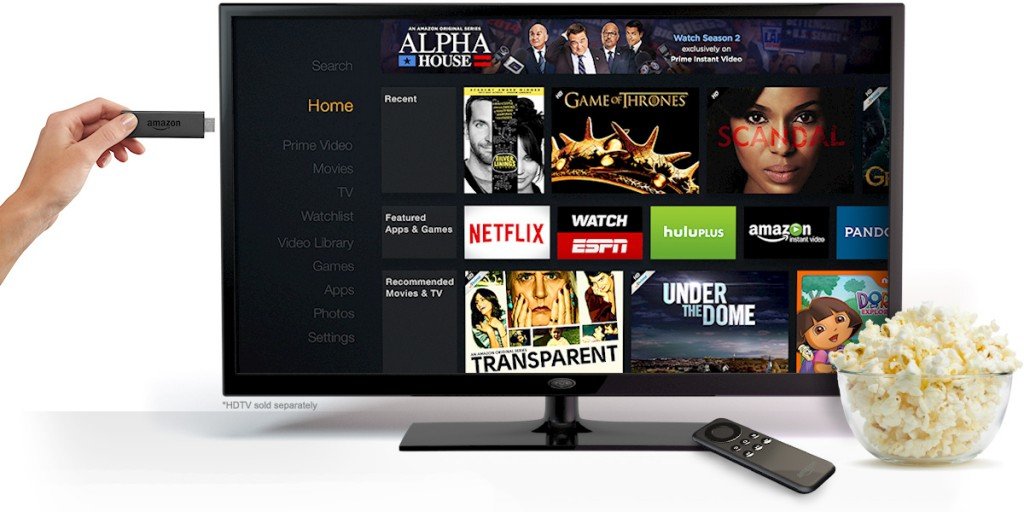 Amazon's Fire TV was released earlier this year and has had some good sales according to Amazon's recent financial statements. Building on the success of their $99 streaming device, Amazon has just announced their new Fire TV Stick available beginning November 19th for just $39. That is incredibly inexpensive price that is less expensive than the Roku Stick ($50) and slightly more than Google's Chromecast ($35). Amazon Prime members are getting a special offer of just $19 if they order the device before October 29th. So how does this stick differ from the more expensive Fire TV and is it worth considering? Continue reading →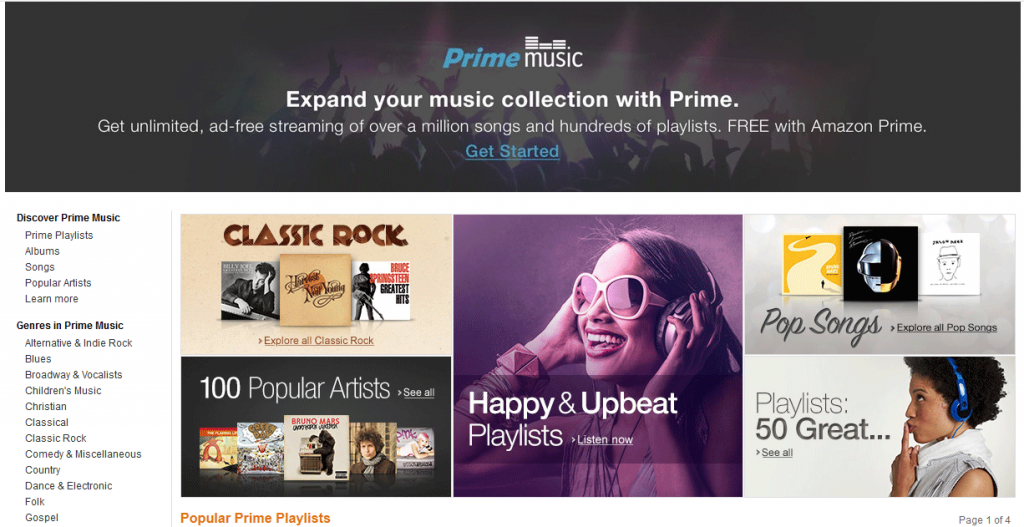 Today Amazon announced its new streaming service for its US Prime Customers. This is another free service that is part of the $99/year Prime membership and completes the package that including free shipping and streaming video.
Ad Free
One of the big draws to the Prime Music service is that it will be ad free. There are plenty of other music services out there that let people stream music for free but most of them insert ads between songs after a set amount of time or number of tracks. Of course you do have to pay for the Amazon Prime membership which essentially covers some costs that Amazon would receive if it placed ads into the music streams but it is still something that is a big benefit.
Curated Music Playlists
If you aren't quite sure of an artist that you want to listen to, Amazon also provides a set of Prime Playlists that users can listen to. This isn't really all that different from some of the radio stations that are just collections of tracks from an artist, genre or theme that can be found on other music services but it is a nice way to get listening to something quick without having to search for an available artist or song.
Offline Listening
Probably the best feature of the Prime Music service is the offline capabilities. Pretty much all of the streaming music services require that you be connected to the internet to listen. The Prime Music service will allow the downloading of music tracks through the cloud player to the device for listening when you are not connected. Now it is not clear how much music can be stored offline for listening, how long it will be accessible for or if only certain tracks are allowed to have this done. Still, it is certainly a feature that sets it apart for the rest.
Limited Library
The big problem with the Prime Music service is its limited selection of tracks to listen to. At launch, it has just one million total tracks to pick from. Sure, it has many of the big name artists but there are also a number of absent in its current form. In contrast, a number of current music services have upwards of twenty million tracks to choose from. Hopefully Amazon will be able to license more tracks for use on the Prime Music service but current Prime members certainly don't have much to complain about as it is just another feature onto their existing service and it will likely entice some additional consumers to try it out. Hopefully this will gradually grow as Amazon negotiates to get more tracks on the service just like it has done with its Prime Instant Video.
How To Listen
If you own a Kindle HD or HDX tablet or Kindle Fire TV, you should be able to connect up to the new Prime Music service after a software update to listen to the music if you are Prime member. For non-Amazon devices, you need to get the Amazon Music app (separate from the Instant Video app) to connect into the service. If you are not a current Amazon Prime member, Amazon does offer their 30-day free trial.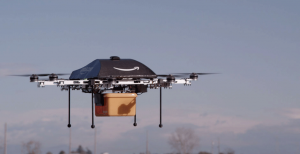 Last night on 60 minutes, Jeff Bezos announced that Amazon was working on a new form of package delivery called . The service would essentially allow a new drone system to deliver packages to individuals within thirty minutes of ordering. It is undergoing practical trials right now but won't likely be something consumers would see in the near future as their are lots of questions to sort out including FAA rules on the use of the drones.
Let's look a bit at the practical aspects that limit its implementation. First, the package has to be of a size that can be packed and carried by the drone. That HDTV you just ordered is too heavy to fly. Size is also a consideration as it would have to fit within the designed carrier. Now many of the packages Amazon ships will be capable of this delivery but not all. Second, there is range to consider. The current drone has a range of roughly ten miles. This has severe limitations as most people do not live that close to an Amazon distribution center. In addition, that local distribution center needs to have the product ordered but not every distribution center will have all products in stock. Finally, what recourse do buyer's have if there is some fault and the drone delivers the package to the wrong address, somehow drops its load in flight or the weather simply doesn't permit the drone to fly?
Don't get me wrong, I like the idea of getting packages right away and it would be neat to see a drone come and drop it off. My son would love to see that and would be wanting me to order things all the time. I just don't know how practical such a same day delivery service is going to hold up under practical use.

Amazon Prime is known as a service for providing free shipping on select products, borrowing ebooks for Kindle and streaming select titles through Amazon Instant Video at no cost. The service typically costs $79/year which equates to about $6.60 per month which can quickly be achieve from using just a couple of the offered services.
Amazon is doing two things with their Prime service this holiday season. The first is that they are offering a of the service. This is great for anyone that happens to be shopping for holiday gifts as you can sign up for the trial, do your shopping and use it for entertainment and then cancel it if you don't find it useful before the trial ends. The second option is they are also allowing consumers to to another person. This is a great complimentary present to anyone that may also be receiving a Kindle Fire HDX tablet as a present.