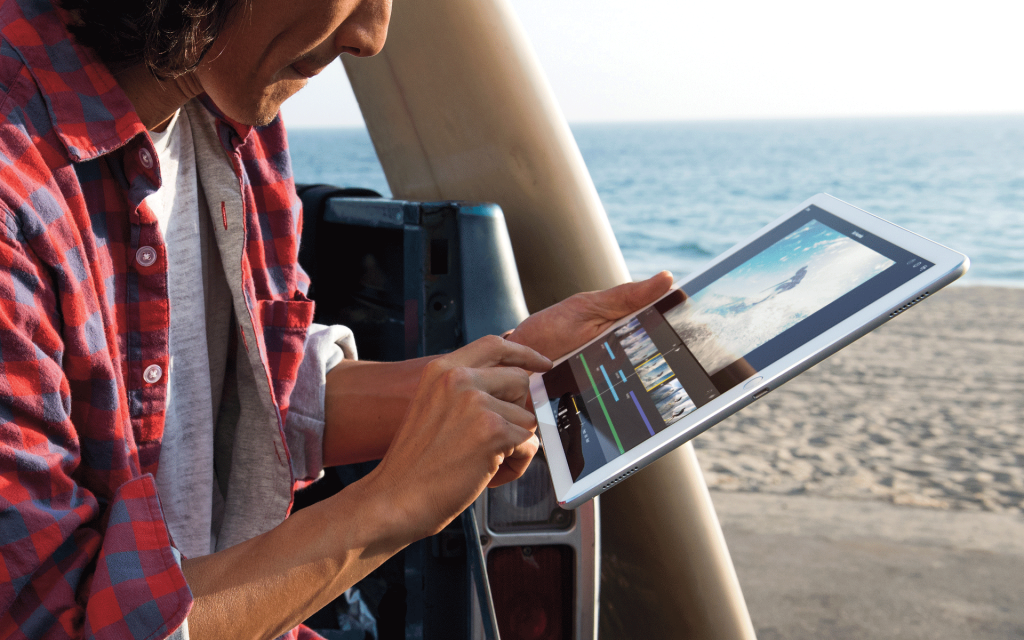 Apple's Siri event happened yesterday and the big product announcement was the new iPad Pro. This massive tablet is essentially as big as the MacBook but thinner and a half pound lighter. The company seems to be trying to court design professionals away from their computer systems with specialized digitizer tablets and displays to try the new mobile tablet. It certainly has some impressive features with the Pencil stylus accessory and the Smart Keyboard. But is this a device that will necessarily replace a laptop for a professional or a consumer? Continue reading →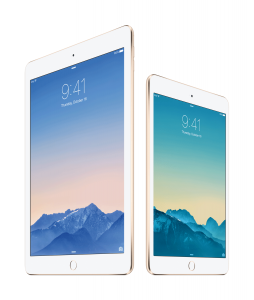 Today marks the announcement of the new lineup of Apple's iPad tablets. The major focus was on the updated iPad Air 2 but a third version of the iPad Mini was also released. There were not many surprises as a number of the features were leaked by accident just yesterday in a user manual that was posted to Apple's own website. The iPad Air 2 did receive a number of internal changes as well that were not leaked but the Mini 3 seems to have been left behind almost intentionally. Find out how one changed and the other remained pretty much the same. Continue reading →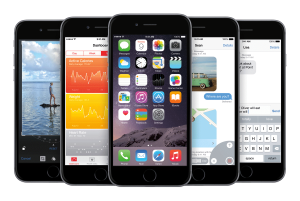 Today, Apple is making available its iOS 8 operating system for owners of current iPhone 4S and higher and iPad 2 or higher. This is a fairly significant update that adds a number of new features and changes some of the interface. If you happen to have an older device such as an iPhone 4S or an iPad 2, you might be a bit wary of switching to this new version. The advice on the subject from online sites varies from to upgrade right away.
In terms of the arguments on why not to upgrade, the new . Apple is rolling out a new version of their cloud storage system. It will add additional features for users but it has a big problem in that it is not compatible with the previous iCloud. For users that have an iPad or iPhone and use Windows, this won't be a huge issue but for Mac OS X users it is a big problem. You see iCloud Drive converts all the existing files in the Cloud to use the new platform. The problem is that the current Mavericks operating system does not support iCloud Drive. So, if you upgrade your device to the new feature (which is the default), you won't be able to access or sync the data that resides on your Mac computer until Yosemite is officially launched next month. Of course, this will apply to all iPhone and iPad users not just those of the older devices. For them, they may want to hold off updating until they have the new OS X. You can update and opt out of iCloud Drive but be warned that it is easy to enable by mistake.
Now is the other reason many people cite as why you should not upgrade the older devices like the iPad 2, iPhone 4S and the original iPad Mini (essentially a scaled down version of the iPad 2). It is true that often the oldest of the devices supported by a new release tend to have some performance issues. In general, the performance issues are generally not a huge problem and they tend to get corrected with point releases after the initial release as they optimize it for the older hardware.
Let me explain from experience with the original iPad why you want to update if you can. The original iPad was left out of the iOS 7 update. While the iPad still functioned with the previous iOS software, it was left out of many app updates because they required the newer iOS software. In addition, it began to have issues with crashing because it was no longer being updated by Apple. Now, running iOS 7 is not going to have similar problems right away but over time it will get left behind just like the iPad on iOS 6 did. Because of this, it is best to update eventually to the highest supported iOS that you can.
Back to the original question of should you update your iPhone 4S or iPad 2/iPad Mini Retina to iOS 8? Yes you should. I would not recommend doing it immediately after Apple releases it because of the iCloud Drive issues and other potential compatibility problems with software such as . Instead, wait a few weeks for the apps to get updated and Apple to potential patch any initial release issues.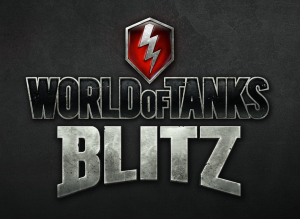 World of Tanks was originally launched for the Windows platform by Wargaming.net way back at the end of 2010. It has been upgraded and improved over those years to be a very complex game. On June 26th, the company released World of Tanks Blitz for iOS to bring the game to Apple's tablets. While it does not have the same level of detail and complexities as the PC version, it still offers a great experience for those that want to play a tank combat simulator on the go. Best part is that you can play it completely for free. Let's take a closer look at this new mobile version. Continue reading →
Continue reading

As impressive as the announcement regarding the iPad Air were today at Apple's press conference, the iPad Mini With Retina Display was actually a bit more surprising. Many people were probably disappointed by the fact that it is going to cost a good deal more than the original iPad Mini ($399 versus $329) and that the iPad Air is much smaller and far more lighter than the iPad with Retina it replaces. Even with these two big things, I think that the iPad Mini with Retina is going to be far more popular than the larger Air. Let's take a closer look as to why this may be…

Continue reading

Microsoft's Office applications have been available for the iPhone for some time but due to the devices small screen, it had very limited appeal to all those people with Apple's iPad tablets. After much waiting, the company has finally and they are free to download. The software has been greatly improved to take advantage of the extra screen space that makes it feel much more like a full version of the software rather than the a stripped down mobile version. This is great but there are a number of caveats with regards to using the new software.