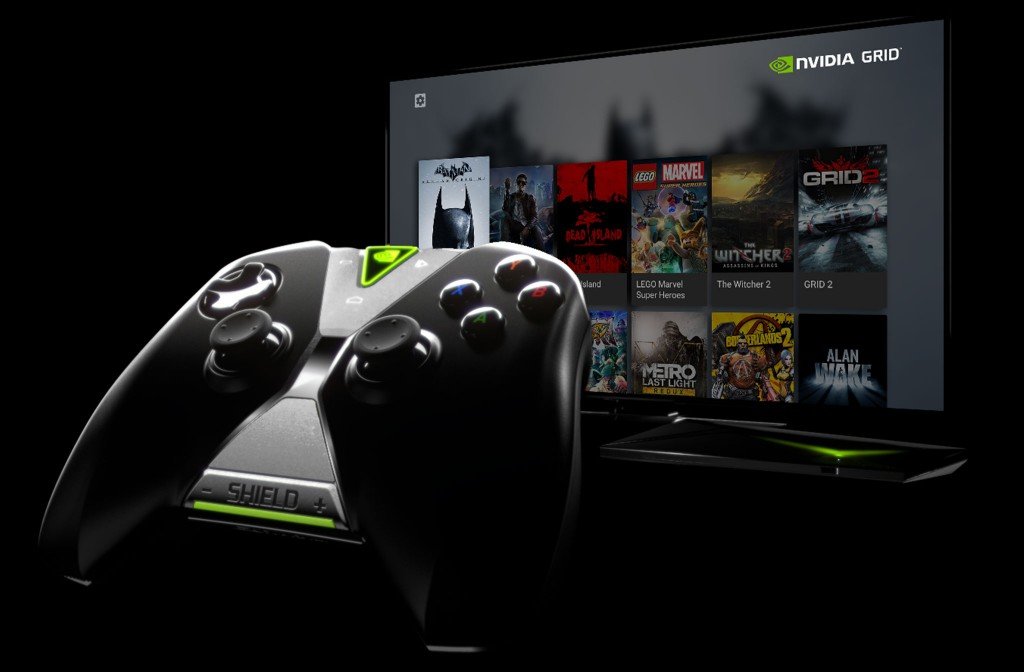 PC gaming on a HDTV in a living room has long been a goal of many companies. Currently consoles like the PlayStation 4 and XBOX One dominate gaming in this environment. The reason why PC gaming has not succeeded here is because of the costs. Having another PC with the ability to play games costs a good deal more. What if instead of putting another PC or even a Steam Machine you could get a small streaming console or box that could let you play your PC games at 1080p resolution but cost half as much as the major video game consoles? That is precisely what NVIDIA and Valve have planned.
NVIDIA Shield Console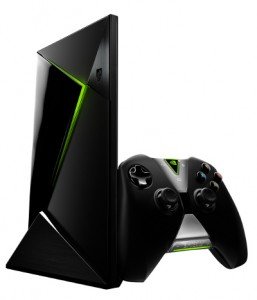 NVIDIA has launched a number of Shield products over the past year, each of them with the ability to stream games from your PC with compatible NVIDIA hardware to the device. The latest is essentially an Android TV set top box. This means that it is designed for streaming media up to 4K resolutions using the NVIIDA X1 processor. The big difference with the NVIDIA console is the emphasis on streaming games.
Now this is not the first android console to emphasize games. The difference here is how the games are handled. Theoretically, the NVIDIA Shield console will be able to stream games from either your PC or from their GRID cloud service. The service is available either through a monthly fee or for free with individual rentals or purchases. While it does support 4K video streaming, the gaming on the console will be limited to 1080p resolutions for premium subscribers and 720p for the non-premium members.
Details on the hardware is that it will feature the new NVIDIA Tegra X1 processor, 16GB of on console storage, 802.11ac wireless networking, gigabit Ethernet, three USB 3.0 ports and a microSD card slot. Pricing is scheduled to be $199 with an included Shield controller.
Valve's Steam Link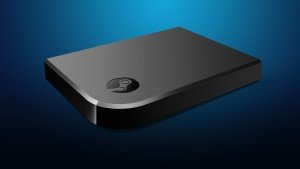 The long await Steam Machines for Valve's dedicated consoles have still not made it to market yet although it looks like they may be released this year with announcements from several companies about their plans. There was always talk about Valve releasing its own device and it looks like they have let slip some of their plans regarding a low cost streaming box called the .
Very little is known about the device other than the base cost will be roughly $50 for a tiny microPC device that you hook up to a HDTV in your living room. It then will connect over a wired or wireless network to your primary PC and then stream your PC games to the television. This will most likely be done through the Steam client but there is no details on the software or hardware required on the PC at this point or even the specs for the Steam Link device. What is known is that the Steam controller is not include and will cost another $50.
If the device works as intended and provides responsive 1080p gameplay from a PC, it would likely end up being one of the most affordable PC streaming options on the market. After all, why buy a second high end gaming computer if you already have one elsewhere in the house that you can stream from. Of course, some PC games really require a mouse and keyboard and there is no word on how it may support these.
The Valve Steam Link is expected to be released sometime in November 2015.