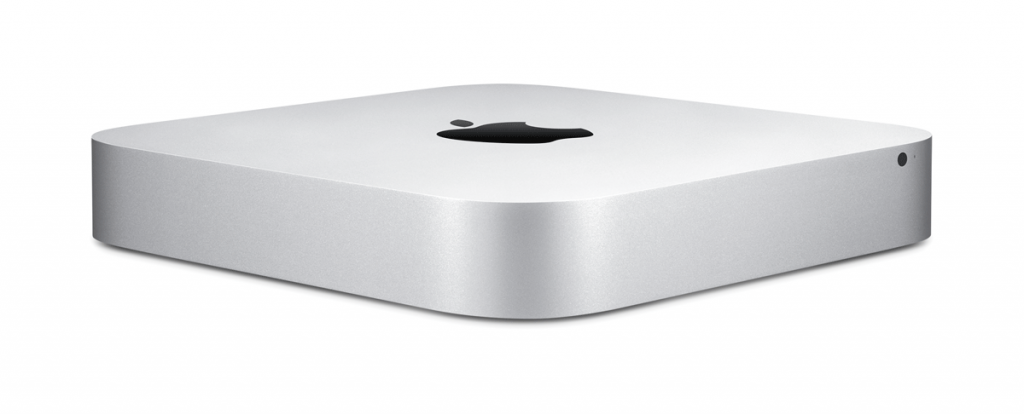 There was one announcement that I was really looking forward to in Apple's press conference last week. The Mac Mini is a system that had not been updated or even refreshed by Apple for almost two years, one of the longest out of any of their products beyond their Thunderbolt Display. While they did announce an update to the company's most affordable personal computer including making it even more affordable, many people such as myself were disappointed at what Apple announced. So why were so many people disappointed?
Why I Was Interested in Seeing a New Mac Mini
Before I talk about what Apple did with the new Mac Mini, I wanted to give a bit of background on why I was so interested in it. For the past ten years, I have been using one of the first Intel based Mac Mini computers in my house. At first I used it for testing, but it eventually was hooked up to my HDTV to be used as a common computer in the house and for media streaming. It is now used primarily by my son. After ten years of solid service, it is starting to show its age with some drive issues and occasional hardware reboots. With this and it being stuck back at the 10.5 (Snow Leopard) version of OS X, it is getting time for me to replace the system. As a result, I was keenly interested in what Apple might do with the new Mac Mini.
The Good Changes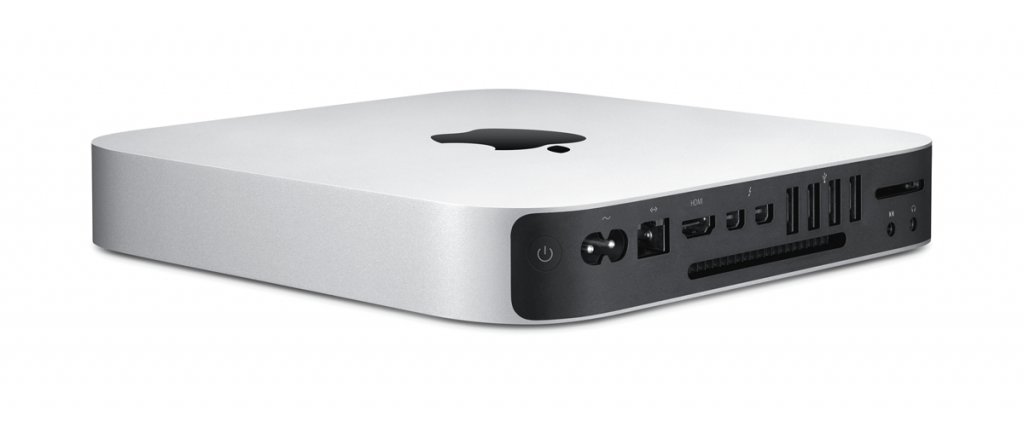 Not everything about the new Mac Mini is disappointing. After all, the base price dropped from $599 to just $499 making it even more affordable. Of course many people do not realize that this is just the box and there is no mouse or keyboard. You also have to supply your own monitor and speakers as well. For someone like me, this isn't an issue as I would be replacing an older one and already have the other components. Thus, a price drop is always welcome and it does still make it more affordable even if you need the other items.
Internally, there are two big improvements. First, the graphics systems has been upgraded from the Intel HD Graphics 4000 to the HD Graphics 5000. This means that it has a bit more 3D performance than the previous version. This would be useful as my son does like playing Minecraft on an older MacBook Pro which he could then do on the HDTV. Second, the wireless has been updated to the new 802.11ac Wi-Fi standard that allows for faster speeds and better range than the past 802.11n. Once again, very useful if you happen to be streaming HD media between computers in a household.
Externally, they have made a couple changes to the peripheral ports on the back. They dropped the FireWire 800 port in favor of a second Thunderbolt port. In addition, the Thunderbolt ports were updated to Thunderbolt 2 which provides faster speeds for external peripherals such as external storage drives that can be used to easily expand on the storage. Don't forget that these can also be used with external displays that use DisplayPort which is useful in case you want to hook it up to a 4K screen.
Finally, consumers now have the option to also upgrade to the Fusion drive on the stock Mac Mini. This doubles the storage space from 500GB to 1TB and also improved performance by also using a 128GB solid state drive for caching frequently used files. This greatly improves the performance of loading programs and data on the system. The downside here is that it is a very expensive upgrade at $250 which is slightly less than the cost of a 500GB SSD.
The Disappointment
While Apple has made a number of small updates to the system that are great for keeping it relevant, they also glossed over a number of other changes. For instance, the CPU has been updated to the 4th generation of Core i processors. So, in essence instead of using a core i5-3210M dual core processor, the system now uses a Core i5-4260U dual core processor. The problem is that the new $499 version is actually using a slower clock speed version than the previous 3rd generation model. So in essence there is no real performance boost to the system at all. Also, 4th generation Core i processors have been out for a year so why didn't they refresh it before now?
The processor upgrade is further disappointg because the Intel Broadwell or Core-M processors should arrive in the first quarter of 2015. This means that in less than 6 months, Apple could potentially replace this version of the Mac Mini with a new more efficient version with even better performance. I for one am reluctant to buy a new Mac Mini when a better one could come out so soon.
The biggest disappointment is with the memory. The past version of the Mac Mini allowed users to upgrade the memory after purchase simply by removing a small panel on the bottom. My old version could even have the memory upgraded if you were willing to take a putty knife to open the case up. Now the new Mac Mini has the memory soldered in so there is not even the potential to do an upgrade. This is even more insulting when you consider how much Apple charges to customize the system to upgrade it.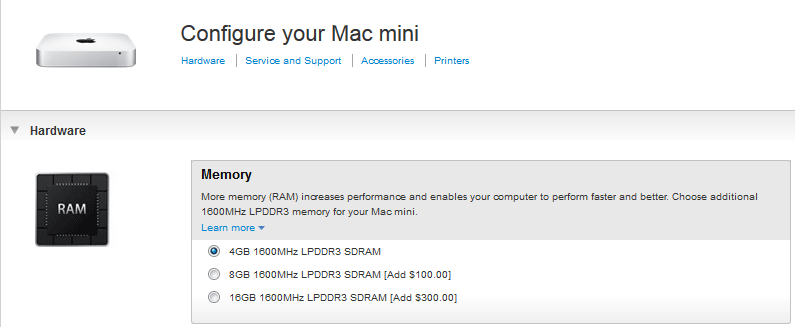 To step up to 8GB from 4GB, Apple is charging $100 while 16GB is going for a crazy expensive $300. In comparison, Crucial offers at $84 for the 8GB kit and just $166 for a 16GB kit. That makes the 16GB upgrade cost from Apple nearly twice the cost of what it would be for a consumer to do it themselves if Apple had continued to use the standard memory slots rather than soldering on the memory.
Final Thoughts
While there are a number of big issues I have with the new 2014 Mac Mini, it isn't a terrible system. Sure, it is not as good as I had hoped for. I still do not intend to purchase this model to replace my ancient one unless if finally just stops working altogether. I just hope that it will be able to last until the next upgrade hopefully sometime next year and not another two like between the current and last version.
If you don't happen to own an Apple computer system and really want to get in without spending much, the Apple Mac Mini is still an extremely affordable system. It can easily hook into a current HDTV with the HDMI output on the back which is lacking most other Apple systems. A keyboard and mouse can easily be purchased for under $100 completing out the system. This makes it an even better option than the $1099 iMac system.