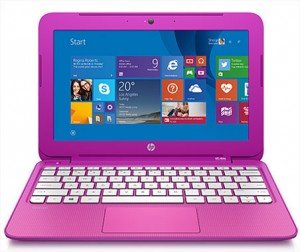 Remember almost a decade ago when netbooks first came to market? These weer extremely small laptops that cost around $200 that provided enough performance to be used for browsing the web and checking email on the go. The market was very strong for a few years but factors including increasing prices, poor performance and the introduction of tablets eventually caused them to be discarded. Rumors had it that HP was going to introduce a new $199 Windows laptop and now those rumors were confirmed with the planned released of two low cost Windows laptop in time for the holidays.
HP Stream 11 and Stream 13
Like the look of the HP Chromebook but would rather be running Windows? Well, that is what the HP Stream 11 and HP Stream 13 look very much like but with a bit more color in Orchid Magenta or Horizon Blue. While the Chromebook had a base white color with color accents, the Stream look to have the color all around save for the keyboard. It would not be surprising if the internal specifications are nearly identical to that of the Chromebook as well but HP hasn't released all of the details yet.
There are two versions based on the size. The 11.6-inch version will be priced at $199.99 while the larger 13.3-inch model will be priced at $239.99. The only difference appears to be the size of the screen but both with probably feature the same 1366×768 resolution typical of low cost laptops. They will feature an Intel Celeron processor but the specific model has not been named. Memory will likely be 2GB of DDR3 while the storage is just a 32GB SSD. This is much larger than the old netbooks of old but still very limited in storage space. This is being supplemented by access to one year of Microsofts OneDrive service with a terabyte of storage space. It also features a year of the Office 365 personal for using Microsofts productivity software. Of course if you want to to continue using them after the free year you will have to pay but the same is true for Google Drive with the Chromebooks.
[]
Hedging its Bets
The big question is whether consumers will want such a low cost laptop. Sure, Chromebooks have been selling quite well for the past two years and the $199 price tag is very competitive with them but there are still limitations. Performance is going to be limited but at least it can run standard Windows programs. This may be a huge boon for those that want to get their kids a laptop with the ability to play Minecraft. The problem is that tablets have replaced many of the functions people used netbooks for.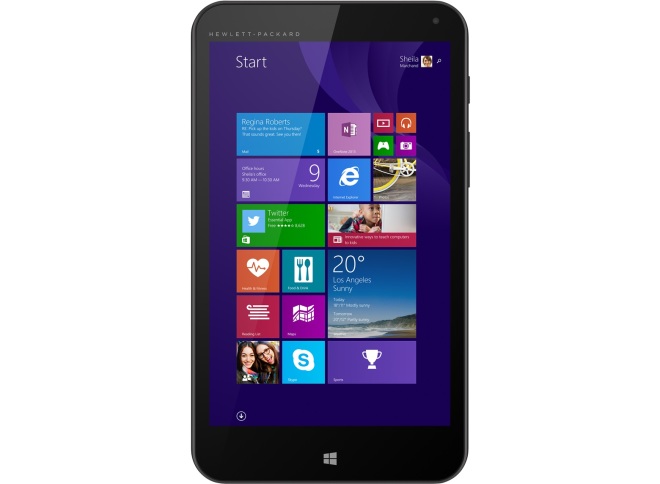 HP realizes this and they are also releasing two low cost Windows tablets as well with the same Stream Name. There will be the $99.99 Stream 7 with a 7-inch screen and the $149.99 Stream 8 with a larger 8-inch screen. Once again, they are extremely competitive in terms of price especially when compared to the recently announced Amazon Kindle Fire HD 6. Details on the Stream tablets are a bit more sketchy though as we don't really have any hardware specs beyond that it will use an Intel processor. Software wise we do know that it will use a full version of Windows 8.1 with the same OneDrive and Office 365 features that the laptops will be getting.
[]
Both the Stream laptops and tablets will be available to consumers sometime in November for the US markets.