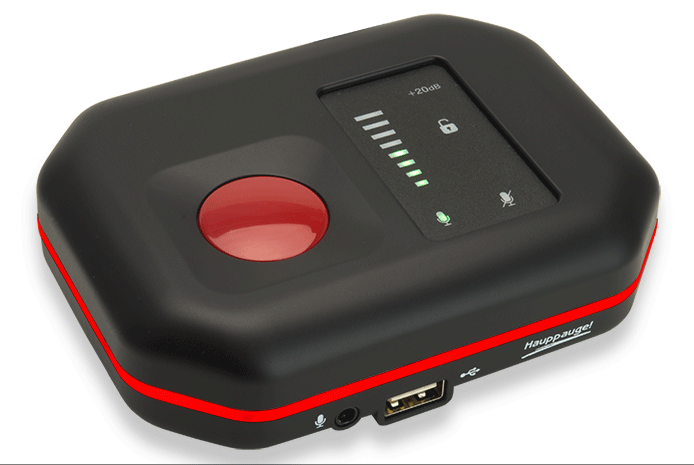 One of the biggest channels for YouTube videos seems to be the Let's Play videos. These are essentially just recordings of people playing various video games with commentary. They may be recorded to show speed runs through specific game levels, walk-thru's for tricks and tips to get through difficult games or just simple play through that people can see if they like a game or listen to the commentary by the player. If you every wondered how they managed to record such videos without using the new Twitch broadcasting features in the new consoles, they likely use a personal video recording device. These are small boxes that connect between the console and the TV through HDMI cables that they record the raw video files so they can be uploaded. One of the most popular units is the Hauppuage HD PVR Rocket.
Plug and Record

What makes the Hauppuage HD PVR Rocket so popular is how simple it is to use. With the portable design, it is easy to hook up to just about any source and start recording without the need for PC. Just plug your console into the input and then run a cable from the HD PVR Rocket to your display. Plug in any USB flash drive into the USB port and then push the big red button to start recording. That's all it requires. The only tricky part may be connecting it to a power source. It gets its power through a USB port on a console but not every source might have a free USB port to power it.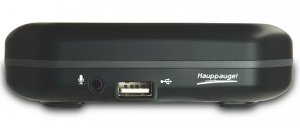 Now most watch me play videos generally have commentary in addition to just the game video and audio. The HD PVR Rocket also has a built in mixer that will allow you to put audio commentary into your video recording. All you need to do is attach a microphone to the front port panel next to the USB port. More than likely you will have to make adjustments to your microphone input which is possible through the controls on the top to adjust the volume levels, mic boost and of course mute if you want to turn off at times during the recording.
It terms of the video input it can capture, it can handle just about any video source up to a full 1920×1080 or 1080p video source. Recordings are done at 30fps which is a bit of a bummer as some PCs and other consoles can conceivably run up to 60fps but then again, YouTube and other video sharing services generally edit the videos to lower frame and quality rates anyways.
Some Limits
While the HD PVR Rocket sounds like it can do a lot more than just record your video game prowess and commentary, those looking to use it for other uses will be quite disappointed. First, it will not record anything with an HDCP signal. So don't expect to use this to record video from a DVD, Blu-ray, streaming box, etc.
Second, there are some limits to the pocket recording method to USB. While the device can support a USB flash drive up to 32GB in size, the video that is recording to the stick will be done in 2GB chunks because of the file size restrictions of the typical FAT file system. So, if you have long videos expect to have to do some editing of the videos together.
Connecting the HD PVR Rocket to some older consoles is also a problem. It does come with an AV cable adapter that allows it to connect to a PS3 or XBox system, it does not feature standard component cables for older systems such as the Wii, Dreamcast, PS2, N64, etc.This makes it best suited for current consoles and PC users.
Finally, even though it will record the files, you will still want to use some sort of PC and video editing software to clean up and edit the videos before they are placed onto a service like YouTube. The device does come with the Hauppauage Capture software the provides it with recording of the video straight to the PC rather than via a USB flash stick as well as simple trim editing. If you want more advanced editing for titles, fades, wipes, etc, you really need to get a dedicated video editing software package.
Pricing
The list price for the Hauppuage HD PVR Rocket is $169. This makes it more expensive than many of the larger PVR 2 models that also feature some additional support for 1080 recording at 60 frames per second and 5.1 audio support. It also lacks the ability to stream directly to a service like Twitch or UStream that the larger boxes have. Still, for those that want a compact and easy to use device that can be quickly moved between different consoles, it is hard to find an easier to use device that this.