So you are fed up with the feuds between the cable providers that are and subscription prices to skyrocket. You have looked over the
pitfalls of going streaming only
and have decided you still want to go forward with getting rid of cable or satellite and going with streaming TV and movies. What services are available to use and what exactly do they offer?
Types of Services
Steaming services can be broken down into three basic categories:
Free Streaming Services
Cable Linked Streaming
Premium Streaming Services
Free streaming services come in a variety of different styles. You have the services like YouTube and Vimeo where original content can be posted for anyone to view. Then you have TV network affiliated sites which tend to show just clips or segments of shows as a means to try and influence people to watch them on traditional television services. Finally there are the few services that provide relatively timely television programs in the form of full episodes but for a limited period of time.
Cable linked streaming services are those that offer full programs available to stream but require some for of authorization with a cable or satellite provider to gain access. This includes on demand services from the cable providers for recently aired programs from stations the subscriber is authorized to view. There are also a few basic cable and network providers that will stream to verified cable subscribers as well but these services are limited. Finally, you have the premium cable networks such as HBO, Showtime and Starz that will stream to verified customers of their content. In all of these, there is some existing cost to the customers and restrictions on how they may be viewed.
Finally, there are the premium dedicated streaming providers that are essentially offering their services for a fee as an alternative to cable and satellite television. These services are the primary focus of this article and specifically the three major providers of Netflix, Amazon and Hulu. Redbox recently made their streaming services available to a wider audience but I have not personally used them to give much information on their services.
Netflix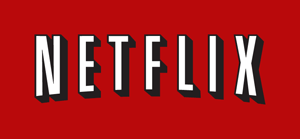 was the first of the premium streaming services on the market and was originally a add-on bonus for those individuals that happened to subscribe to their DVD rental services. Now the service is available separate from their DVD rentals and carries a $7.99/month base price.
In terms of content, Netflix offers a large amount of movies and television programs for viewing. It should be noted that all of the content is typically delayed by the producers to be well after the movies and TV shows have been released to the DVD markets. This means that often you will be a season behind on television programs and many months behind a DVD release. In addition to this, the content is in a state of flux as content providers have been trying to negotiate more fees from Netflix which means that at times large chunks of movies may disappear for months and then return at a later point in time.
One of the big benefits of Netflix is that they have begun producing a number of high profile programs specifically for their subscribers. This includes the House of Cards program that and the highly publicized return of Arrested Development. Netflix has proven that it is very adept at selecting programs to produce. They also tend to make all of the episodes in a season available at the same time for viewing meaning you don't have to wait a whole year to watch a season but the downside is that you have to wait longer between seasons and can get burnout if you watch the shows back to back in just a few days.
One of the best overall features of the Netflix service is that it is pretty much available on just about any type of device. The company has pushed heavily to get a streaming client out for computers, televisions, Blu-ray players, streaming boxes, video game consoles, smart phones and tablets. This makes it very convenient to view the program from just about anywhere.
With the recent return of and their Just For Kids section, Netflix is one of the more family friendly of the streaming services.
Amazon Instant Video/Prime

is a premium service that the company offers for $79/year which provides free 2-day shipping, Kindle book borrowing and most important, free movies and TV shows to watch under its Instant Video service. It is estimated that this offers around 40,000 TV and movie titles.
Now much of the offerings from Amazon fall under the same restrictions that Netflix has. Often the most recent TV and movies are offered only up for rental or purchases based upon the creators wishes. Only after a set amount of time are those programs and movies potentially moved over to the Prime program for free streaming. When browsing for those program on Amazon, the results will typically show both Prime and rent/pay programs. Thankfully most of the client applications that you use to browse the content for programs will have text that clearly indicates whether the program is on Prime or a pay program before you start streaming.
Just like Netflix, Amazon is now starting to get into the business of producing their own programs but they have yet to release any and are still in the for most of those programs. Instead, Amazon has sought out exclusivity deals for existing content so that they are the only ones that can stream it. The most notable of these is the Downton Abbey program.
Amazon is also very good with making the content available on most consumer electronics. They especially tie the service into their tablet as anyone that purchase receives the free trial of the Amazon Prime service but anyone can get the 30-day trial. The service can be found in many smart TVs, streaming devices, tablets and even game consoles.
Hulu Plus

differs from the other two big premium services because it is more an extension of the free Hulu service that is available via computers. The basic Hulu offering is mostly used for viewing current television programs that recently aired via its network partners including ABC, CBS, CW, NBC and FOX plus a few basic cable programs. These programs are delayed anywhere from one day to a week after their air over the traditional services and are only available for around thirty days. All of the programs also contain advertising.
For its $7.99/month fee, the Plus services provides the ability to view the programs on a wider range of devices including streaming devices, game consoles, mobile phones and tablets. In addition to this, some of the programs will have fewer ads than they would have on the basic Hulu package but you should still expect to see ads. Finally, subscribers have access to the entire season plus some back catalog of previous seasons for many of the television programs. In addition to the television services, there are some movies that are also available.
Hulu has also entered into the business of developing TV programs but it is probably stands out the most for being the place where those that watched can continue to watch the two soap operas.
It should be noted that Hulu Plus only allows for one stream at a given time meaning it can't be used by multiple people in a household at the same imte.
Which Services To Use
For the most part, those looking to get away from the cable and satellite TV service, you will want to subscribe to all three of the premium video streaming service to get the widest range of TV shows and movies available. For the cost conscious it is possible to use one or two of the services if you are willing to make some sacrifices in terms of the program and availability of where you can watch the programs. The best way to do this is to try and browse each of the services selection to see which has the best match for the TV shows and movies you like to watch.
In the final segment for my Cutting the Cord series, I will take a look at some of the devices that can be used for streaming the content from these premium providers, how they are used with the services and the limitations of the devices.