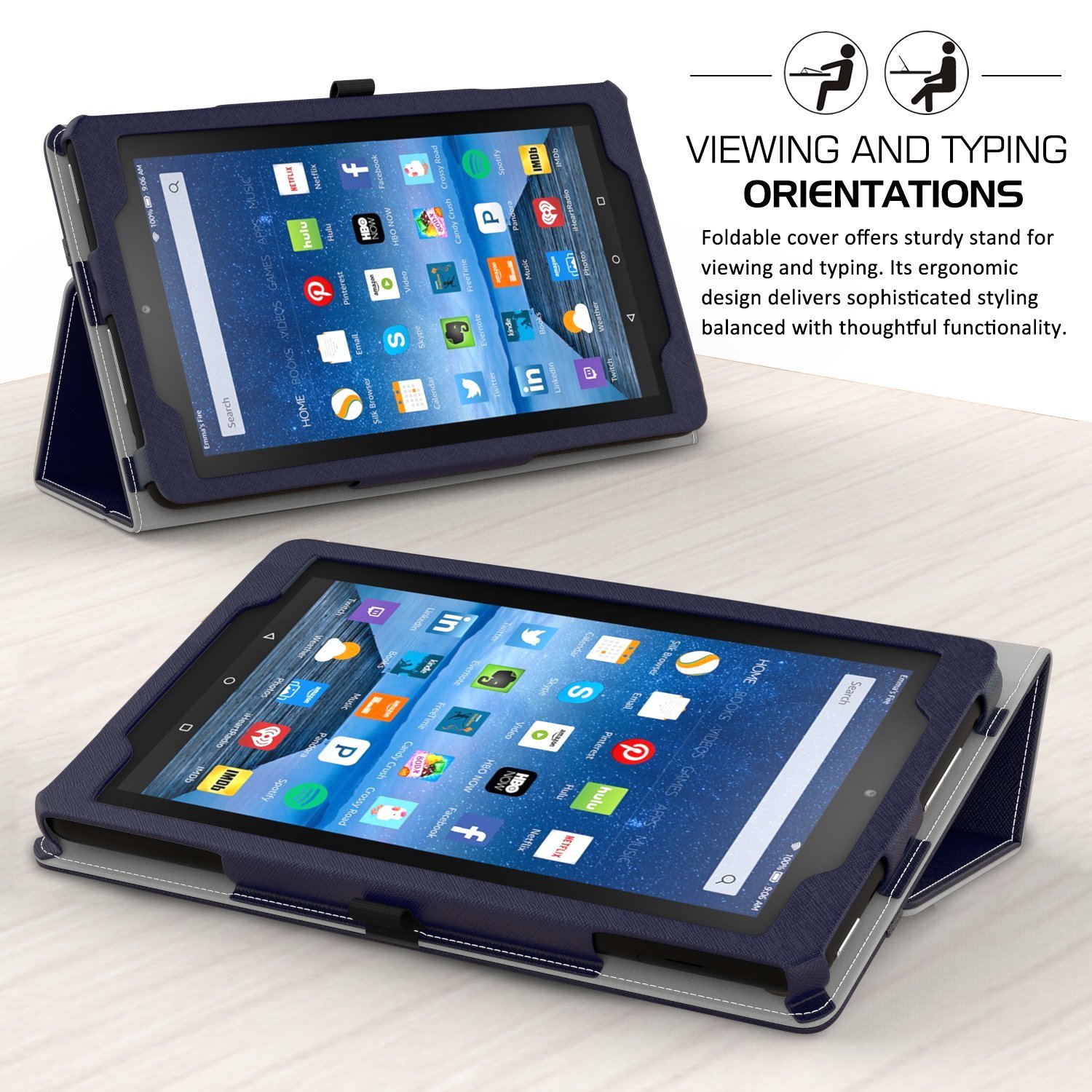 Amazon has always been about producing affordable tablets. Now the company is going to extreme lengths with its new Fire Tablet. This 7-inch tablet is fairly small but also features an unbelievable $49.99 price tag. At this price point, you would be right in thinking that it would not be the best but Amazon seems to have done a good job of balancing features and price. The new tablet could easily outpace the sales of their previous Fire HD 6 which costs twice as much. It is almost at the point of impulse purchase for those already shopping for other products at Amazon. The company wants to sell them so much that they are even planning to sell them in a six pack for the price of just five.
So how can the company get the price so low? Well it uses a small 7-inch display to keep the size and thus material costs down. It also features a relatively low 1024×600 screen that is nothing compared to their previous Fire HDX tablets or the Apple Retina displays. Thankfully it does use an IPS based display that offers it exceptional viewing angles and a nice level of contrast. In another first, the tablet features a microSD slot which was missing from past Fire Tablets or even many of its competitors. This is fairly important as it does just come with 8GB of storage which will run out very quickly but you can easily add up to 128GB of extra storage space for very little with one of the flash cards.
The product is still just announced and taking preorders with delivery at the end of September so it is difficult to really assess how well the product will work. After all there are a number of changes to both the hardware and the software. Fire OS 5 offers some new features and changes many other things where it might run better than past versions of the operating system on the same class of hardware. They did use a quad core processor running at 1.3Ghz but they don't specify the processor maker or version so it is hard to tell what that performance might be but it is running slightly slower than the previous Fire HD 6 so it is likely going to be a bit less. Then again with it cost so little, many people can afford to just pick up a $50 Fire Tablet even if they will only use it a few times.