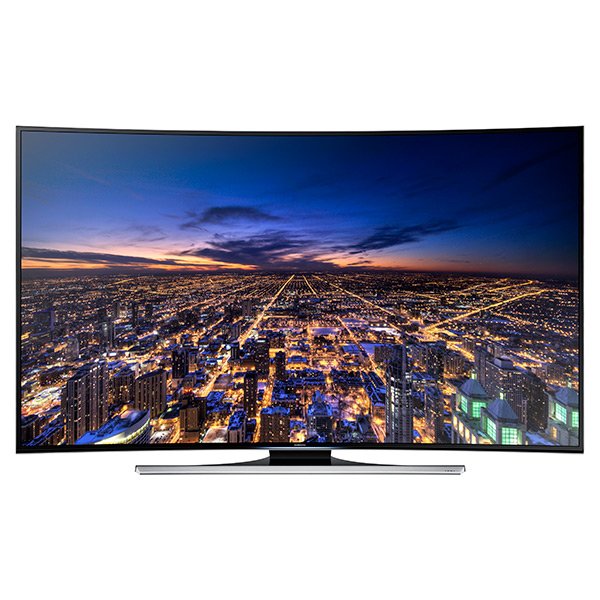 Have you ever been to the theater to watch a movie and noticed that the huge screen is curved slightly rather than a just a flat surface? This is done in order to generate a more immersive experience for the viewer. It also can help those that are sitting on an edge to feel like they are more in the middle. Well, curved screens is all the rage with consumer electronics companies for their high end TVs. But is adding a curved surface to a screen really worth it over a traditional flat screen? Continue reading →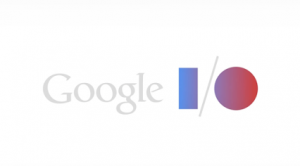 Today kicks off the Google I/O conference where they announce to developers upcoming software and products. This year's conference was a major event because they announced a huge number of items. Based upon what they announced, Google wants to basically get into every aspect of your digital life. In essence, they are trying to tie just about anything into their Android operating system which is used by the majority of smartphones on the market.
New Version Of Android Coming
The main purpose of the Google I/O conference is to highlight the next version of Android, dubbed Android L at this point. This looks to be a major redesign of the interface that also introduces a whole ton of new features that tie into other announcements at the conference. In terms of appearance, it is going to have a more flat design to try and bring together smartphones and tablets into a more unified experience. Graphics support and performance are both being improved which is pretty much expected in just about any update. In addition to these, Google is introducing better ways for developers to try and improve battery life and also introducing a new battery saver mode to help extend running times.
There are no official products announced at this time that will be using the new Android L operating system but the first products should reach market sometime this fall. It should also be noted that this OS is going to be used for a wider variety of applications than just smartphones and tablets. Continue reading →
[Note: This was originally posted in August of 2013 but has been update to reflect new new streaming devices and costs.]

In my previous articles about getting rid of cable or satellite TV in favor of streaming, I talked about
why you might choose to
,
the pitfalls of streaming only
and
the video streaming services
. For this final part of my series, I'm going to look at the many various ways that you can actually view those services. There are a large number of options out there and if you are planning on cutting the cord, you will likely have several of them. But with so many options for streaming, which may be the best for you?
Continue reading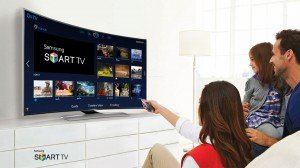 While manufacturers would really like that people start upgrading to the new Ultra HD televisions, the extremely expensive cost means that most consumers will be avoiding them for some time to come. 3D was pretty much a bust with consumers so the companies have instead hopped onto the Smart TV bandwagon. In essence, a Smart TV is any television that is connected to the internet such that it can use streaming services and potentially run applications for browsing the web, viewing photos, reading news, etc. The problem is that many people already get these features through other consumer electronics like a Blu-ray player, streaming box, video game console or even connecting a tablet through a device like Chromecast. In fact, consumers are generally better off without these features built into their TV and instead using an external device instead. After all, it could save consumers a hundred dollars or more on their next TV purchase. Continue reading →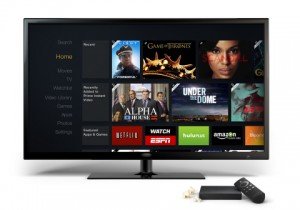 Today, Amazon launched its much anticipated streaming box with the Fire TV. While the tiny black box isn't much to look at, the company did introduce a number of features that have been lacking in current streaming options such as the Roku 3 or Apple TV, its primary two competitors. It is competitively priced at just . So, is the device the one to get today or might it be better to wait for something from Roku or Apple both of which are likely to update their devices this year? Continue reading →
With the success of the Chromebooks in the market, it was no surprise that the Chrome OS would take on traditional desktops. The first of these new Chromebox devices should reach the market by the end of the week with a starting price of just $179. This is far more affordable than a traditional desktop but it of course has less features and capabilities just like Chromebooks don't have the same level as laptops. The difference here is that the device is small, affordable and flexible enough that it is going to pose a major challenge to the current media streaming devices such as the Roku 3 and Apple TV which cost $99. Just what makes the Chromebox better than the others?
Continue reading
Continue reading

Amazon Prime is known as a service for providing free shipping on select products, borrowing ebooks for Kindle and streaming select titles through Amazon Instant Video at no cost. The service typically costs $79/year which equates to about $6.60 per month which can quickly be achieve from using just a couple of the offered services.

Amazon is doing two things with their Prime service this holiday season. The first is that they are offering a of the service. This is great for anyone that happens to be shopping for holiday gifts as you can sign up for the trial, do your shopping and use it for entertainment and then cancel it if you don't find it useful before the trial ends. The second option is they are also allowing consumers to to another person. This is a great complimentary present to anyone that may also be receiving a Kindle Fire HDX tablet as a present.

Continue reading

streaming devices

article, I talked about some of the devices that could be used for streaming including Apple TV. One of the problems noted with it was that it did not support Amazon's Instant Video streaming. Technically, the device still does not support it directly but now there is a way to get that content to your Apple TV by using the AirPlay feature in the .

Note: Currently the weblink to the iTunes store above still lists the Amazon Instant Video version 1.4.3 and not 2.1 which was released today. The application is available for both iPhone or iPad via the iTunes App Store.

Using your iPad or iPhone, you can select a video for streaming from the Amazon Instant Video to the device and then have the iOS device stream that to your Apple TV. It isn't the most elegant of solutions as you have to use two devices rather than one with the additional Wi-Fi traffic over your wireless network but it helps patch up a significant gap in the systems capabilities. Continue reading →

Not that long ago I wrote a long series of articles about streaming video. In my

This past weekend, the first major storm of the season hit my area with some fierce winds. This resulted in a roughly ten hour blackout to a huge region around me. In our ever connected world, this can be a real problem as we are so reliant on being online. Thankfully, I have a number of uninterruptible power supplies (UPS) attached to my various electronics. These are valuable in many ways and something that most people don't necessarily consider using in their home. With them, I was able to keep using my devices for upwards of two hours during the blackout. So, is this something you should consider using for your home electronics?

It seems like just about anything that is designed for kids makes noise and lots of it. This includes digital music, movies, video games and even educational applications for computers and tablets. One of the ways that parents can regain their sanity is by having the kids use headphones with their electronic devices. There are a number of issues that can crop up from using headphones with a tablet, portable game console or even a computer though. Many child specific headphones on the market are just low cost options that have different colors or plastic designs such as animals to attract kids but don't address much else. Sony avoids the cutesie (other than an optional pink color) aspect and have hit upon the right balance of features with their MDR-K222D headphones.